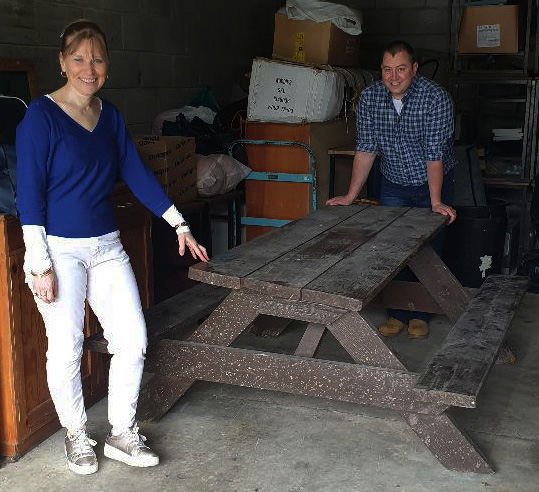 Stephen Enright, a past pupil of Castleisland Community College kindly donated a picnic bench to the college.
Stephen made the bench with skills he learned during his time there in the early 2000s.
He no longer had any use for the bench and offered it to the school.
Painted by New Transition Years
The bench will be painted by the incoming transition year students and will be of great benefit to the school for use during break and lunchtimes.
It will be placed in the open green area at the front of the school building where students can relax and enjoy nature and the outdoors.
Stephen learned his woodworking skills from former teacher, Liam Murphy and he completed his school studies there in 2003.
Childhood Sweetheart
He is now a qualified electrician and working for Vestas Windmills Company.
Stephen went on to marry his childhood sweetheart Sarah Lynch in 2019 and Sarah is also a past pupil of the school.
They currently reside in Killbannivane, Castleisland. Míle buíochas don beirt agaibh !