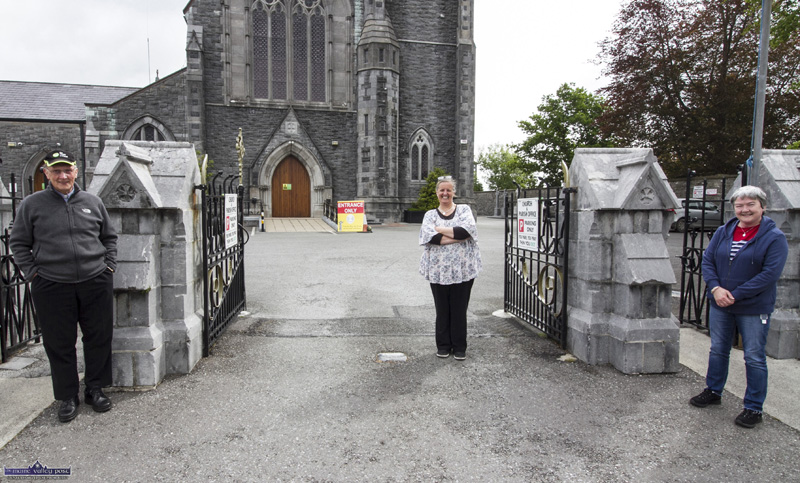 A public meeting will be held on this Wednesday night, July 1st at 8pm in Cordal church.
The meeting will be a rallying call for all  who would like to volunteer to help with the return of congregational mass in the churches in Castleisland, Cordal and Scartaglen.
"We will be looking for 'volunteer ushers' to guide people to their seats and to take names as people enter the church for contact tracing," said a parish office spokesperson.
Thorough Cleaning Down
Volunteer cleaners will also be asked to make themselves available to help out in the thorough cleaning down now being required after all masses and gatherings in the churches.
"We are appealing to people with underlying health conditions not to attend the meeting for their own welfare and that of the people around them.
Mind Yourselves
"We appreciate your enthusiasm and it will all be wanted when we get through this virus and we can go about our business with some kind of normality.
"For now, mind yourselves and those close to you and we'll call on your help when it's safe for you and all of us to do so," said the spokesperson.
Electrical Refurbishment Work
After the enforced period of closure due to Covid-19 restrictions and electrical refurbishment work over the past couple of weeks, congregational mass will return to Castleisland church on Monday, July 6th with an 11am celebration.
Returns are also planned for Sunday, July 12th. in Cordal with 9.30am mass and in Scartaglen at the 10.30am mass.