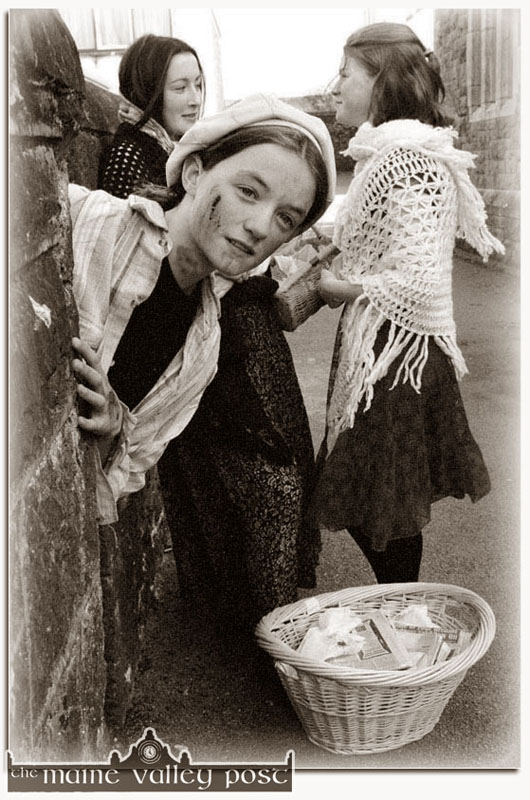 "I thought I'd get in touch about a Cordal, Castleisland local and old school friend from Presentation Convent Castleisland," that's the opening line of an email from Áine Nì Niallagáin flagging the artistic successes of her former classmate, Laura Reidy from Cordal.
"Laura Reidy stars in 'Unlucky' written and directed by Orlaith McManus. This is a short film was shot in Cork and  has been selected for the 2020 Galway Film Festival.
Proud of Friend's Talent
"Due to Covid-19 the festival is online. I thought people might be interested in it and you can see Laura on the main advert," Áine continued.
"I am so proud to see such talent come out of town and to see my friend premiered on the international stage.
"She is missing out on the opportunity to attend the event so I hoped that maybe you could mention it on The Maine Valley Post. She is very humble and finds self promotion difficult.
Writes and Performs for Stage
The film will premiere on this Saturday, July 11th at 1pm as part of the 'Irish talent: New Shorts Five: Fiction.'
"Laura also played a role in 'Choices' written and directed by Paul Batt and that short film has been selected for the Fastnet Film Festival, IndieCork Film Festival and Beara Film festival and she also writes and performs for stage.
Timing is Everything
"In 2019 a play she wrote called 'Timing is Everything' was staged as part of a 10×10 event in Cork Arts Theatre and after five nights it won the Audience Choice Award for Best Play.
"She is the Cordal/Castleisland female version of John B. Her writing is outstanding and her star is on the rise. She first developed a taste for acting during her days with Castleisland Youth Club when she played Mrs. Doyle in the Ivy Leaf…. and she stole the show.
Laura is a daughter of Noreen and Tommy Reidy, Cordal.
Catch a Clip of Laura
"I'm here in London teaching during COVID and it's a nice distraction to see all the art and talent from home," said Áine concluding her tribute and expression of delight at the success of her friend Laura.
And there isn't the remotest hint or whiff of nepotism from this wonderful story of talent and success. Good luck Laura.
You can catch a clip of Laura here along with some famous actors: from 0:39 to 0:41 in with a click on the link here: https://www.youtube.com/watch?v=7nlBFWPCWmg
http://www.mainevalleypost.com/subscribe/"><img class="alignleft wp-image-52852 size-full" src="http://www.mainevalleypost.com/wp-content/uploads/2020/07/subhead.gif"