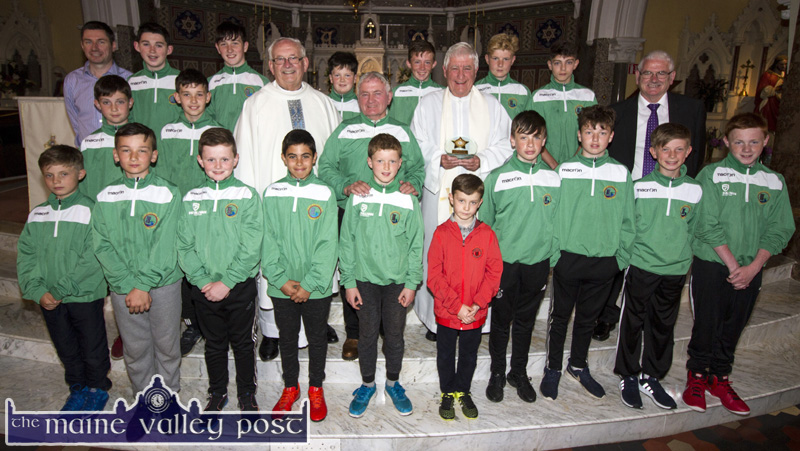 Many things move in mysterious ways and I got a call from The Westmeath Examiner during the week to inform me that Fr. David Lupton wished to send an email in response to the article in The Maine Valley Post on that magical era around Italia '90.
In the article I mentioned meeting Georgie O'Callaghan at that time just as he arrived home from Italy from the early games in the tournament.
Then he got a call from the UK based Fr. Lupton to get his bags repacked and hold of a ticket as a flight was booked from London to Rome for the quarter final game against Italy.
Fr. Lupton, who plans to visit Castleisland in the autumn, takes up the story:
"Garry and Rita Leahy of Castleisland sent me the article on Jack Charlton and the Italia 90 exploits. It brought back such wonderful memories.
After the game in Rome against Italy, Georgie O'Callaghan and I hitched a lift in the back of a sports car and joined the cavalcade through the streets of Rome.
Crowds lined the streets and sang and cheered.
As we finished up at the top of the Via Concilacione near St Peter's Basilica, all the driver asked us for were the Irish scarves that we were wearing.
I gave him mine but Georgie said 'no way.'
We ended up in a super restaurant where Georgie ordered his favourite 'Chicken and Chips.'
Four weeks later he arrived in my parish in Accrington with 25 soccer players accompanied by Canon Michael Herlihy and helpers.
Donal Flaherty's coach was decked out in green and gold with a huge picture of Jack Charlton. Wonderful and treasured memories. Thanks to the late Georgie O'Callaghan and all my many friends in Castleisland." – Fr. David Lupton