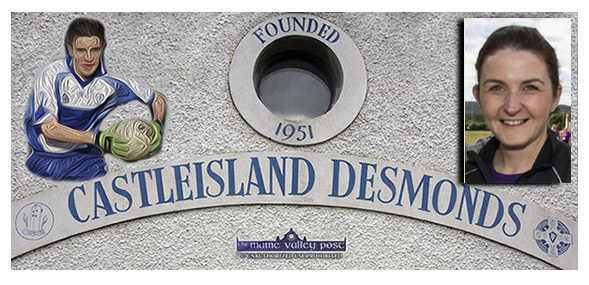 Attending a Castleisland Desmonds game – home or away- will now look entirely different due to the Covid-19 pandemic.
It is an all-ticket affair with a maximum capacity at the match of 200 people. This includes the teams, back room staff etc.
Castleisland Desmonds are playing away to Ardfert in Mountcoal this Sunday, July 26th at 2.30pm.
Anyone who wants a ticket for this game, paid up members will be prioritised, must contact the secretary, Denis O'Donovan on 087 65 55 035.
He will ask you for your contact details and payment of €8 using card details that you provide.
This transaction is done online and the link provided to Denis will expire on Wednesday 22nd at 5pm.
Unfortunately, you cannot gain entry to any match without this pre-paid ticket.