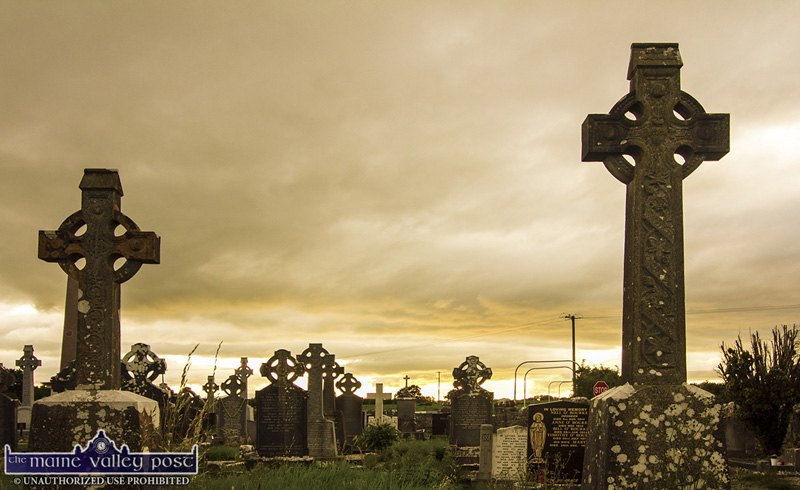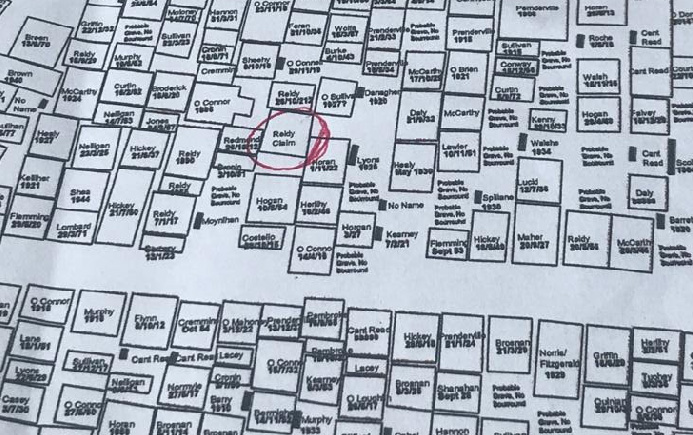 I got an email from Scartaglin based, Brendan Reidy who is giving his father John a hand with a rather sensitive matter regarding the family burial plot in Pembroke's side of Kilbanivane Cemetery here in Castleisland.
Many of John's relations are buried there and, unfortunately, in an unmarked grave and it isn't accounted for currently in drawings provided by Kerry County Council.
Grave of Ancestors
"The grave in question is where grandparents, aunts, uncles were buried but it was never maintained by people before him.
Now he is having difficulty proving that the plot of ground he believes is Reidy's,  as in old drawings, but these were destroyed in a house fire in Castleisland in the early 1970s," said Brendan.
Contact with Kerry County Council
"He has been in contact with people in Kerry County Council and they have provided drawings of the layout of the graveyard but the plot he believes, from memory of attending funerals when he was younger, doesn't specify the name on the drawings.
"His wish is to prove that this is indeed the Reidy plot and to erect a headstone to remember all the people who are buried there," Brendan continued.
Map of Plots Wanted 
"I am wondering would you know of any maps you might have, colleagues or put out a message to your readers to see if anyone would have an old map of some kind detailing names of each plot in the hope that a map might be resurrected showing Reidy's plot.
"My father has exhausted many avenues already in his search local caretaker, undertakers etc but is still determined to finish his mission.
Someone Out There Knows 
"My hope is that someone out there might have a copy of the drawing of the pre house fire graveyard plan detailing the plot name of Reidy.
I have attached the names my father knows that should be buried there plus the location of the plot.
If you know anything about the existence of the old map of the cemetery please ring 086 315 3600.