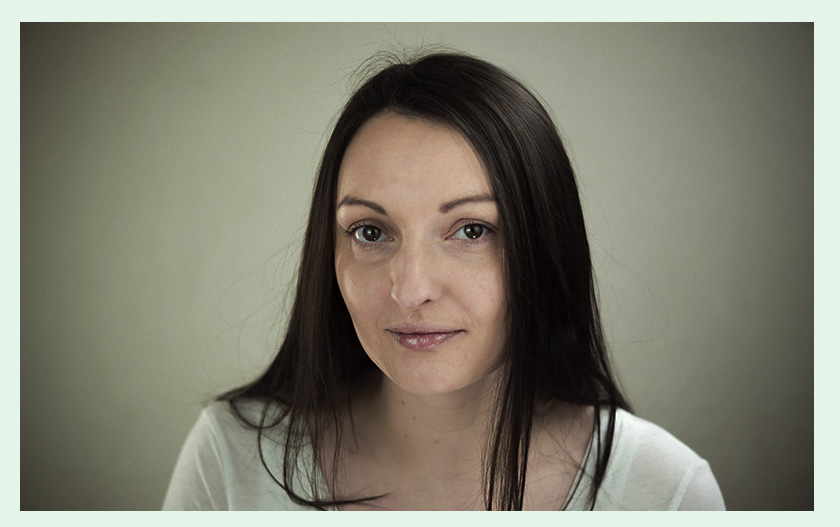 A few weeks ago The Maine Valley Post was contacted from London by Castleisland native, Áine Nelligan with a tip-off that I should look at what her former St. Joseph's Secondary School classmate, Laura Reidy is doing in the related areas of film, theatre and writing.
Apart from the tip-off, Áine also provided a summary of Laura's evolving talents from their days in 'The Pres' to the present day.
I ran Áine's piece those few weeks ago at a time when the film UnLucky in which Laura co-starred was included in the 'premiered' menu of the Galway Film Fleadh.
When all that died down I spoke with Laura and she agreed to give us a bit more detail on her love of what she's doing now and her hopes and aspirations.
From Social Care Studies to the Silver Screen – Laura Reidy's Storyboard to Date
Laura Reidy is a native of the Castleisland side of Cordal and she has a degree in Social Care and worked in Cork for over 10 years as a rehabilitation training instructor in adult education for people with disabilities. 
In 2015, she decided she needed a new hobby and she took an acting class as part of the Cork Lifelong Learning Festival.
She really enjoyed it and signed up to do some more classes.
Irish Film Academy in Cork
"It kind of started from there really. The more I got into it, the more I liked it so I signed up for more classes with the Irish Film Academy in Cork. I worked with the amazing acting coach, Tom Kibbe and have continued to train with him through different courses over the years," said Laura taking the curtain up on a career in what she loves doing.
"I liked doing a mixture of stage and film. I started off doing some short films for the film making courses in St. John's College and U.C.C.
The Year of the Hiker
"Then I worked with Studio 13 Productions where I played Mary Lacey in John B. Keane's 'The Year of the Hiker' – which was directed by Greg Cullagh. It was staged at the Firkin Crane and The Cork Arts Theatre.
"Through the Irish Film Academy, I did a six month course with IFTA Award winner Terry McMahon, where I learned a lot more about acting and writing.
"He inspired me to give writing a go. I didn't want to wait around for an audition to come up.
"I knew the kind of roles I wanted to play. So I just started writing them.
"I wrote my first short play 'Karma' and it was selected to be staged at The Cork Arts Theatre as part of their 'Views from a Barstool' event. I played the lead role.
Timing is Everything
"My next play was 'Timing is Everything', a story of a young woman searching for her biological mother and the barriers they both faced in trying to get information from the mother and baby home where she had been adopted.
"I played the lead role. It was selected for the '10×10's' event at the Cork Arts Theatre.
Of the 92 scripts submitted, only 10 were selected to be staged. It ran for five nights with the audience voting each night on their favourite. I was delighted when it was announced on night five that we had won.
Views from a Harbour
"I wanted to try writing a comedy so I was delighted that my next play 'Nationwide' was selected for the 'Views from a Harbour' event, again at the Cork Arts Theatre.
"My first feature film was 'Tradition' – a courtroom comedy directed by Damian O'Callaghan and co-written by Damian and Claire Corrigan.
"I played solicitor Barbara Murie and I was really excited to work and share the screen with Brendan Grace and Pascal Scott.
"It opened the Kerry Film Festival in 2018 and last year had it's IFTA screening in the Lighthouse Cinema, Dublin.
'Choices' Selected for Film Fest Airings
"In late 2019, I played the role of Janine in the T.V. pilot episode for 'TX', written and directed by Claire Cassidy.
Also that year, I played the role of Barbara in the short film 'Choices', written and directed by Paul Batt.
"This short focuses on how the poor choices a teenager makes, will go on to affect his whole life and the lives of those around him.
"It has been officially selected for the Fastnet Film Festival, Beara Film Festival and the IndieCork Film Festival.
Blue Jumper Productions
"Last November, I also played the lead role in the music video 'Close the Door' by singer Grace Foley, a charity single to raise funds for The Simon Community.
"I am a member of the Cork based production group 'Blue Jumper Productions.'
"We formed a group of local actors, writers, directors and producers to start creating our own filming opportunities.
"My latest role was in the short film 'UnLucky', written and directed by Orlaith McManus. Playing the co-lead role of Maria, the film follows a couple through their struggles with infertility. 'UnLucky' premiered this July, after being officially selected for the Galway Film Fleadh 'Irish Shorts' / Oscar qualifying category.
The Urge to Direct
"I made my directorial debut last year with 'The Urge', a short film I also co-produced with its writer Rob Moran.
"We have just finished the post production and are delighted to be starting the festival run with it.
"I was due to direct my next film 'Resolution' in March of this year, but due to Covid 19 we have had to postpone filming but hopefully we can get back to it soon.
"It is written by Emmet O' Brien and I will be teaming up with Deep Red Productions to film the comedic short.
Writing for TV
"I am currently writing for a TV Series with Great Island Productions. We are at the development stage of the script. This is the first time I have co-written something and the whole experience with Jim Robinson and Mark Kenny has been fantastic.
"It is a very different process writing as part of a team and I am thoroughly enjoying it. I am also working on writing my own TV Series.
"It will be a comedy series, unless people don't think it's funny. In that case I will pretend it was my intention to write it as a drama! I can't say much about either project as they are in development stages but hopefully soon I can share my excitement about them.
Running Drama Classes
"For the future, I plan to continue writing and acting. Next year I plan to combine this with my background in Social Care and start running my own drama classes for children.
"In my previous job in adult education, I delivered drama as part of the programme we ran.
"It was amazing to see how beneficial this was in developing people's social and communication skills.
"It really helps to improve confidence and interpersonal skills so it is something I am passionate about starting locally," Laura concluded.