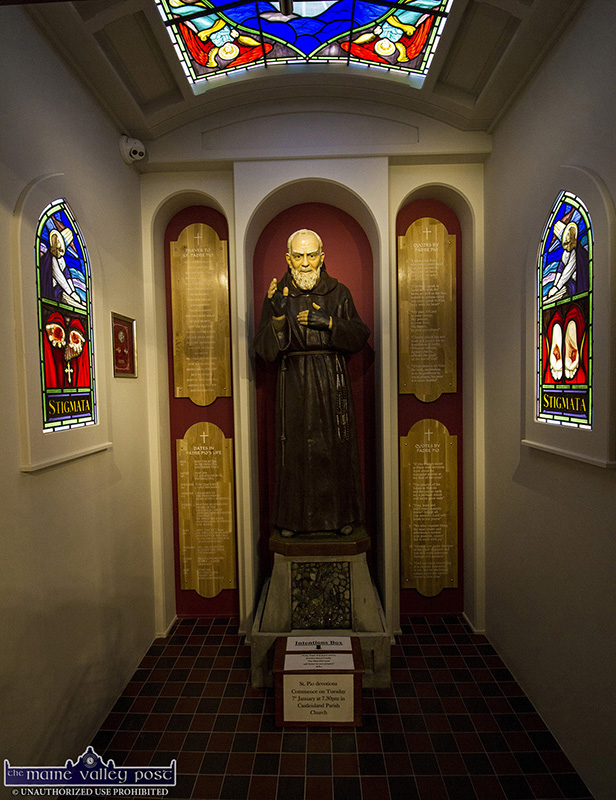 A reminder that the Padre Pio Devotions will return to Castleisland parish church after the summer break on this Tuesday evening, September 1st. 2020 at 7.30pm.
The evening's proceedings will be live streamed and without a congregation and the witness will be given by Stella Enright from Tarbert.
Stella spent her secondary school summer holidays as a volunteer at the shrine of Saint Pio in San Giovanni Rotondo.
In-Depth Knowledge of the Healing Saint
"Stella worked hand in hand with the Capuchin community there, where Saint Pio was a member for fifty years from 1918 to his death in 1968," said Castleisland PP, Fr. Mossie Brick.
"She will share with us her in-depth knowledge of the healing saint of our time.
"The Saint Pio first class relic will be on the altar for devotions with a general blessing after mass," said Fr. Brick.
You can see the Padre Pio devotions with a Click on the Link here: churchservices.tv/castleisland
You can contact The Maine Valley Post on…Anyone in The Maine Valley Post catchment area who would like to send us news and captioned photographs for inclusion can send them to: jreidy@mainevalleypost.com
Queries about advertising and any other matters regarding The Maine Valley Post can also be sent to that address or just ring: 087 23 59 467.