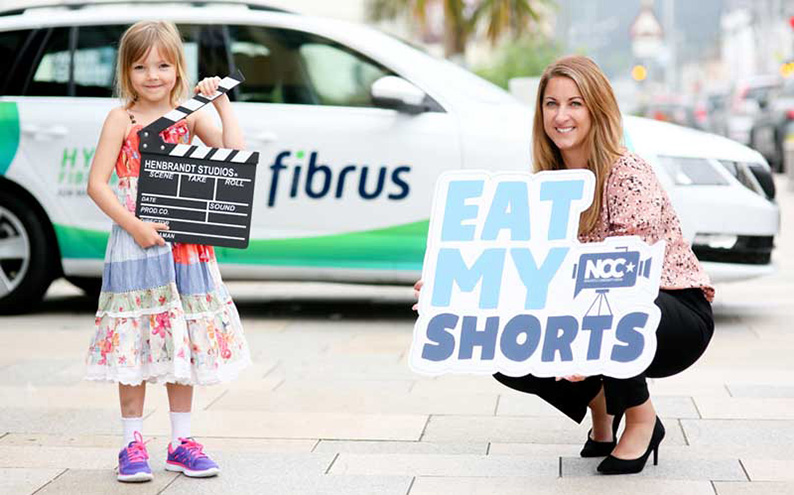 Newcastle Community Cinema in Co. Down has launched its short film competition with a chance to win £300 worth of vouchers for movie-making kit.
The competition is open to the whole island of Ireland and its creative short film-makers therein.
Newcastle Community Cinema been at the forefront of delivering a rich programme of films and documentaries to the movie lovers of South Down for over 10 years now, and as lockdown precautions ease, the volunteer-run charity is readying itself to open its doors once more.
Eat My Shorts
As a special part of NCC's return to screening, the local volunteer led Cinema is launching an exciting competition – a short-film making challenge called 'Eat My Shorts.'
Running from now until the winner is announced at the seventh annual Full Moon Film Festival in November, this is a chance for all budding filmmakers and content creators to flex their movie-making muscles, and submit a two minute long mini film.
Full Moon Film Festival
NCC members are delighted that Fibrus, the company bringing Hyperfast Full Fibre Broadband their area is sponsoring both the Eat My Shorts Film Competition and the seventh annual Full Moon Film Festival.
"This means we can offer spectacular prizes. The top prize is £300 worth of vouchers for film-making equipment, and £150 in vouchers for second prize and £75 in vouchers for third prize," said a spokesperson for the organisers.
Not Over Two Minutes
The only stipulations for the competition are that the entries all comply with the BBFC 'U' / Universal rating for content, and that they do not go over the two minute mark.
Other than that, the sky is the limit: any genre, action, comedy, musical, documentary, any medium – live-action, animation, stop-motion and any subject matter.
Judges Looking For…
The judges will be looking at the quality of the movie's idea, the creativity in how the idea is brought to the screen and how well it has been executed.
With the likes of TikTok and YouTube seeing record numbers of clips posted during lock-down, this is the ideal competition for those who love making mini-movies.
Shortlist of Five Mini Movies
The shortlist of five mini movies will be announced in late October and posted on NCC's website for all to see. The winners will be announced at a special screening of all five shorts at NCC's seventh annual Full Moon Film Festival in November.
The competition is open to people in Northern Ireland and the Republic of Ireland only. Full terms and conditions for submitting an entry to Eat My Shorts can be found with a click on the link here: www.newcastlecinema.org/eatmyshorts