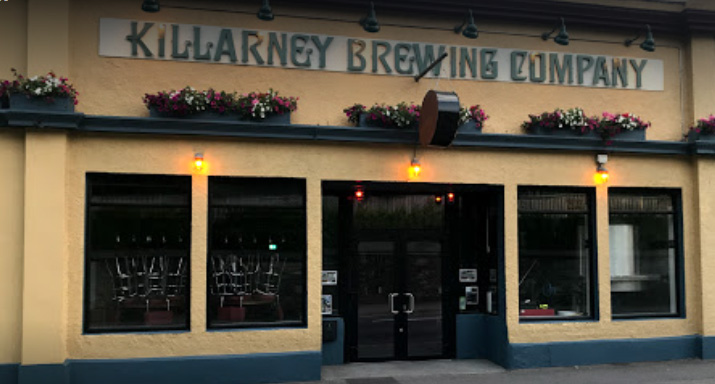 A 62k square foot brewing and distilling enterprise due to open in Killarney in the summer of 2021 is offering a major €25,000 sculpture commission to Kerry artists. 
Killarney Brewing and Distilling Company (KBD) plans to install an eye-catching, unique and creative work outside its state-of-the-art visitor center and production facility currently under construction on the Ring of Kerry road at Fossa.
Spectacularly Located Site
The announcement of the lucrative sculpture commission for the spectacularly located site overlooking the Gap of Dunloe is a timely boost for Kerry artists hard-hit by the Corona virus pandemic.
"In an effort to add further aesthetic depth to the new world-class facility, we are looking for a stunning piece of art that will both complement the structure and excite the visitor," the company directors said.
Sculpture to Take Centre Stage
"The sculpture will take centre stage directly in front of our facility and will greet visitors as they approach on foot,"
"We are excited to offer this proposal to the local artists of Kerry to see if we can find that special sculpture and keep the creation on home turf," they said. "Collaborative partnerships among artists are also welcome."
Deadline Approaching
The deadline for receipt of applications is Friday, September 25, at 5pm.
It is anticipated that the project would commence during 2020 and be completed by March 2021. In addition to a craft brewery and spirits production facility, the site will offer a world class visitor experience hosting daily brewery and distillery tours, a 180-seat upscale bistro, a gala dinner venue, gin school, chocolatier and a rooftop patio overlooking the Gap of Dunloe.
Potential to Employ Over 85 People
Once fully operational, it will employ over 85 people and aims to attract in excess of 100,000 annual visitors.
KBD is the parent company that owns both Killarney Brewing Company Ltd and Killarney Distilling Company.
Killarney Brewing Company was founded in 2013 by Killarney entrepreneurs, Tim O'Donoghue, Paul Sheahan, and their Chicago-based business partner, Liam Healy, who has family connections in Kilbrean, Killarney.
Craft Beers And Bespoke Spirits 
The company currently employs 12 fulltime staff and 15 part time staff producing a range of hugely popular craft beers and bespoke spirits.
Killarney Brewing Company operates a taproom and woodfired pizza restaurant on the Muckross Road, just a five minute walk from the town centre.
Exciting Spirits World
"This is the next step in our evolution and delving into the spirits world is very exciting.
To add to our existing beer portfolio and introduce Killarney Whiskey to the world is something we have been talking about since 2013; its now becoming a reality"
Contact Details
Prospective artists can obtain further information and insights regarding KBD through the company website: www.killarneybrewing.com  or by emailing tim@killarneybrewing.com  Contact: Tim O'Donoghue on 087 77 33 155