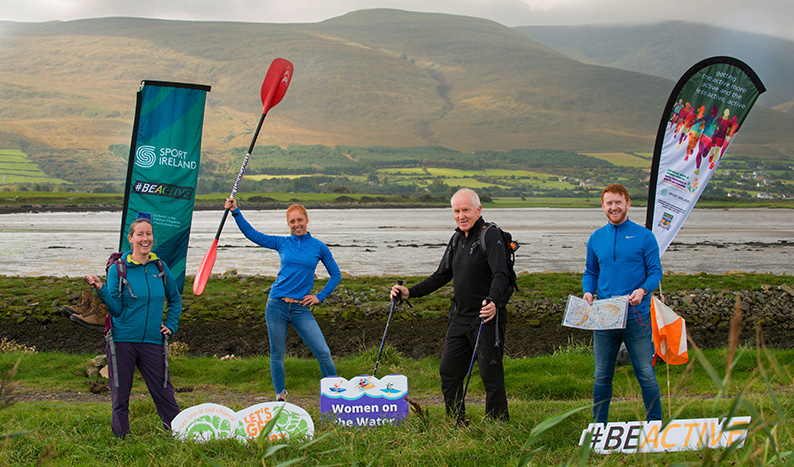 Kerry Recreation & Sports Partnership (KRSP) is calling on the young and old to get out and BeActive for European Week of Sport 2020 which runs from September 23rd to 30th.
There will be a mixture of events available locally to cater to the needs of every member of the community making it easy to take part – even from the comfort of your front room.
More Inspiration Than Ever  
Sport Ireland, the national co-ordinating Body for European Week of Sport in Ireland hope that this year's event will inspire even more people than previous years and has funded multiple local events run by the Network of Local Sports Partnerships.
Kerry's programme includes kayaking, orienteering and walking related events as a means of exploring the wonders County Kerry has to offer.
Tackling Inactivity and Obesity 
A European Commission led initiative; European Week of Sport aims to increase the level of participation in sport and physical activity in the EU.
European Week of Sport aims to tackle the inactivity crisis and reduce obesity levels by encouraging Europeans to embrace a healthier and more active lifestyle.
Taster Sessions For All
Chairperson of the Kerry Recreation & Sports Partnership Jimmy Deenihan said that the team has designed and developed unique and interesting taster sessions, to cater for all in society.
"There will be a kayaking event for women, separate orienteering events for men and people with disabilities, and finally, walks catering for families with children aged six to 12 years and 12 years plus," he said.

Trusted Professionals and Valued Volunteers
Kerry Recreation & Sports Partnership undertakes a wide range of actions with the aim of increasing sport and physical activity participation levels in the local community.
Working with trusted professionals and valued volunteers, Kerry Recreation & Sports Partnership engages communities across the county to deliver inclusive, impactful and sustainable opportunities.
Improving Mental and Physical Health
These are tailored to local needs, getting Kerry more physically active, involved in sport and improving the mental and physical health of the nation.
For more information on what events Kerry Recreation & Sports Partnership is running in your area and how to get involved visit KRSP social media platforms, Facebook, Instragram and Twitter.