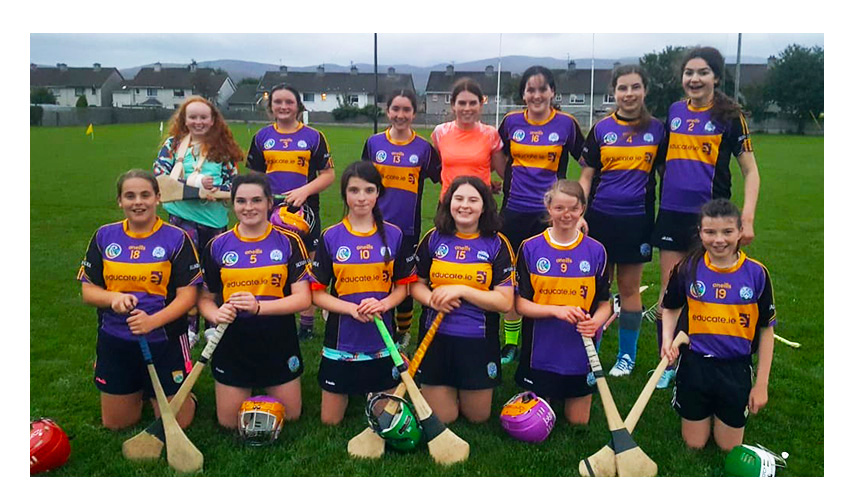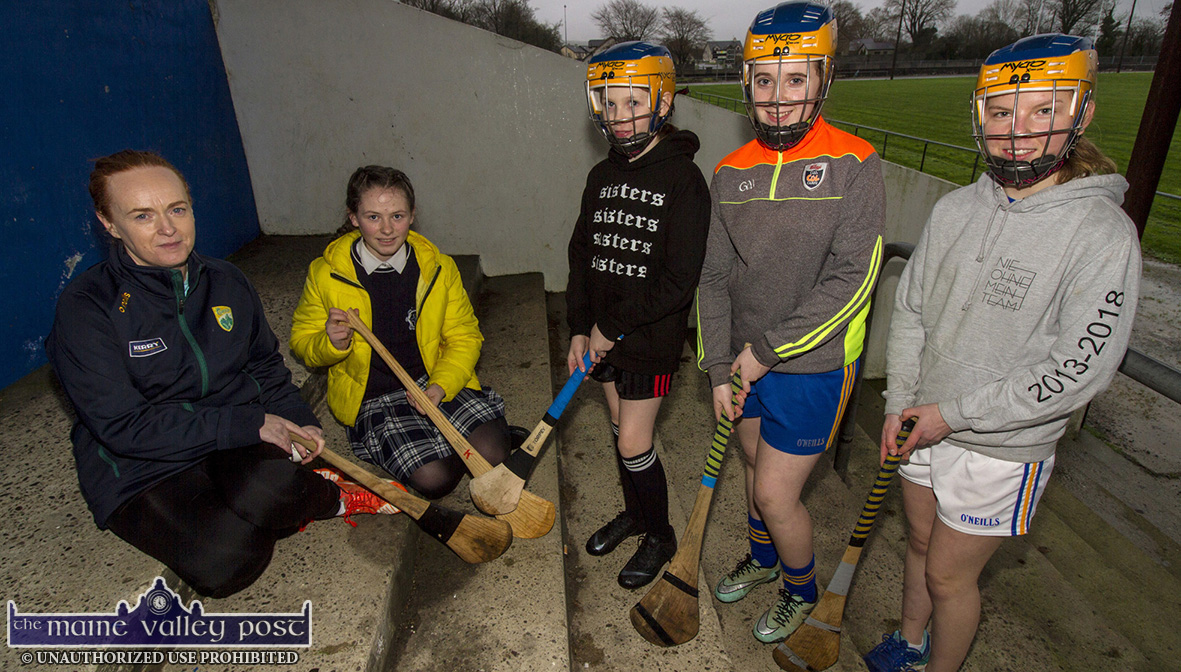 Best of luck to the girls of the Sliabh Luachra Camogie team who will take on Tralee Parnells in the county U-14 final on Sunday afternoon in Spa, Killarney at 2pm.
Club founder member and coach, Anne Walsh said her girls are well prepared for the big game.
"These girls have put everything into all their training sessions and previous games in these uncertain times and we are so proud of them.
Best of Luck on Sunday
"Please join us in wishing them best of luck on Sunday," said Anne – a former inter-county player with her native Cork.
Camogie has been making a great comeback in the Castleisland area and its surrounding parishes after an absence of almost half a century.
Since it was revived on the most appropriate date of St. Brigid's Day 2019, both founders and members have been getting down to seriously well attended training sessions with some of Kerry's leading players and coaches.
An All-Embracing Club Title
Though based in Castleisland the club's constituents are drawn from wherever the noble inspiration makes landfall.
The Sliabh Luachra Camogie Club was chosen as an all-embracing title as the make-up of the teams came from almost all quarters of this deeply cultural area.
History now has it in its grasp that Cork woman and Cordal resident, Anne Walsh became the chairperson and driving force behind the formation of the new wave of camogie players in this area.
Launched at Moanmore
The official launch of the club was held at Castleisland Desmonds GAA Club headquarters in Moanmore on February 14th 2019 with a registration day at the clubhouse.
"We really appreciate the support we have received from Desmonds since we formed the club last year. It means so much to us to have a base for training and home games," said Anne.
Try Camogie – Join the Club
The club members would also like to hear from former players who may be able to give a hand with coaching.
"We would like to encourage any young girls who would like to give camogie a try to get in touch with us," said Anne and she can be contacted on: 087 75 90 967.
In the meantime: Good Luck on Sunday girls !