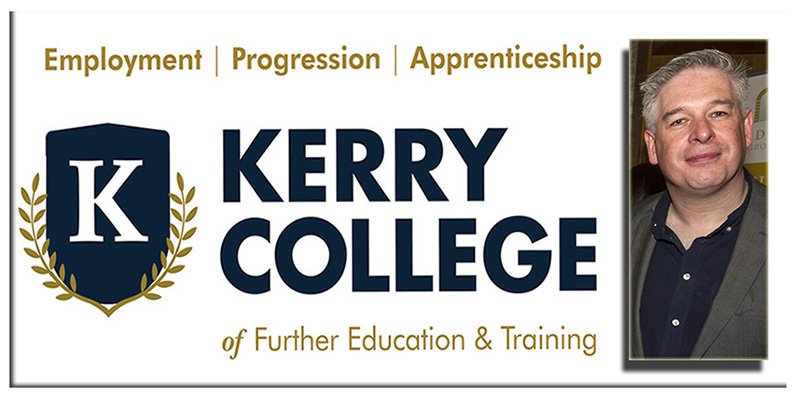 Kerry College of Further Education And Training (Kerry College) has published its range of full-time employment focused programmes for Winter/Spring 2020.
Over 30 full time courses focused on developing skills and experience for specific roles and sectors will commence in the coming months at the college's campus at Monavalley, Tralee.
No Tuition Fees
There are no tuition fees for full-time Kerry College courses.
Applicants may be eligible for a range of funding supports, from weekly payments, accommodation or travel supports.
Kerry College Admissions Officer, John Herlihy is saying there is still time to apply:
Recruitment By Zoom Interview
"We are operating a reduced capacity at Kerry College this year to ensure our campus locations are safe and Covid compliant for our learners and staff. As a result, course places are quite limited. Recruitment is typically by Zoom interview," he said.

For queries, contact Celine, Meaghan or Gillian on 066 71 4 96 96.
You can browse and sign up for all courses online: https://kerrycollege.ie/full-time-courses
​About Kerry College
Kerry College is a College of Further Education and Training with campus locations at Clash Road, Tralee, Denny Street, Tralee, Monavalley, Tralee and Church Street, Listowel.
It is part of Kerry Education and Training Board (ETB) – which funds and manages a range of Primary, Post Primary and Further Education and Training (FET) provision across County Kerry.

You can contact The Maine Valley Post on…Anyone in The Maine Valley Post catchment area who would like to send us news and captioned photographs for inclusion can send them to: jreidy@mainevalleypost.com
Queries about advertising and any other matters regarding The Maine Valley Post can also be sent to that address or just ring: 087 23 59 467.