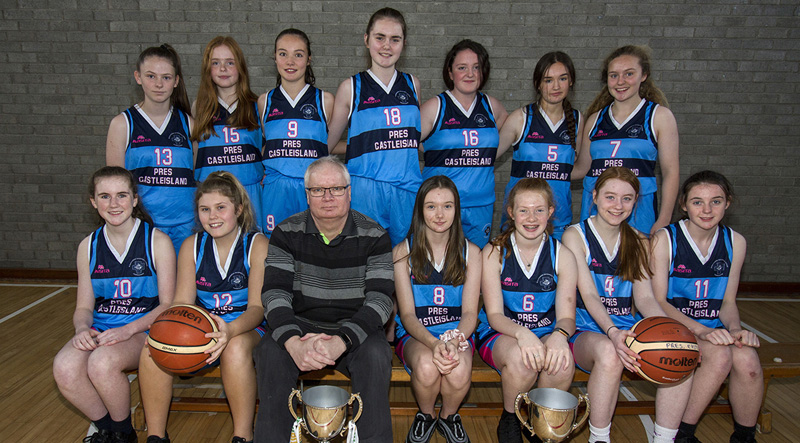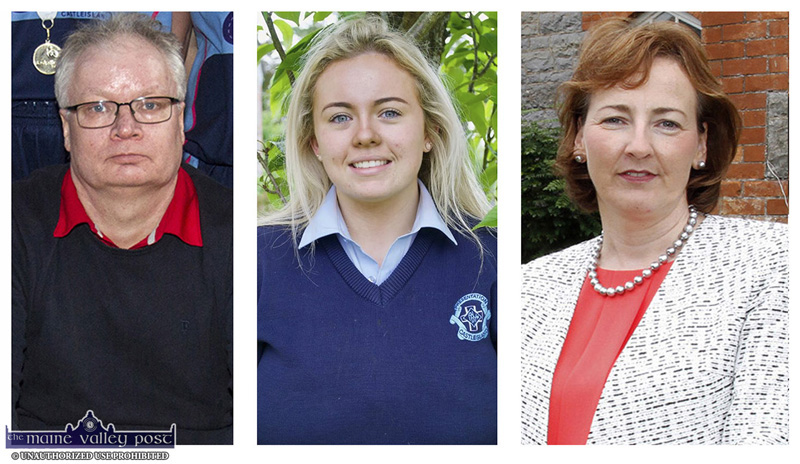 It is said that a truly great coach is hard to find, difficult to part with and impossible to forget. The same can be said of a truly great teacher. John Enright was both.
Staff at Presentation Secondary School, Castleisland recently acknowledged the illustrious career of their colleague John Enright.
As a teacher of PE and geography for over 30 years in Presentation Castleisland John has left an indelible mark on the school, whether it was coaching successful basketball teams or inspiring students in the classroom.
Humorous and Quick Witted
Principal Katherina Broderick recalled the good humour and quick wit which John displayed as he went about his work.
She noted the fact that Presentation Castleisland will always be synonymous with basketball and that is primarily due to Mr. Enright.
Under his guidance, the school amassed a total of 24 of its 27 All-Ireland titles, the most recent won in 2019.
Basketball Ireland Recognition
Ms. Broderick said it was fitting that John Enright was recognised by Basketball Ireland when he was awarded the 'Girls School Coach of the Year 2018.'
Just last year John's success once again filled the entire school community with pride when it was announced that the team which he coached to the All-Ireland U-14 schools championship was selected to represent Ireland at the inaugural the World Schools U-15 Basketball Cup in Zadar, Croatia.
Amazing Student / Teacher Achievement
An exceptional Geography teacher, John was also an excellent teacher and his excellence shone through when one of his students, Mary Healy was awarded the highest grade in Ireland in her 2019 Leaving Certificate Geography exam.
To have come first in Ireland from a cohort of over 19,000 students was an amazing achievement for both Mary and for John.
In fact, Ms. Broderick recalled that when she phoned Mary to tell her of her massive success, she said "I wanted to do well in Geography as it was one of my favourite subjects and I wanted to do well for Mr Enright."
Quoting Michael Jordan
Ms Broderick quoted Michael Jordan: "A coach is someone that that sees beyond your limits and guides you to greatness," and, she added that the message is certainly true for Mr Enright's students who were she said very lucky to have him as a teacher and coach over the years.
Ms. Karen O'Connor who worked alongside John in the PE and Geography department for the last few years also paid tribute to her great mentor noting that she had enjoyed many a long bus journey to school basketball matches with John.
Questions and Humorous Responses
Highlighting his unassuming ability to coach and teach she also cited examples of his often very humorous responses to questions.
Unfortunately, due to Covid restrictions the staff at Presentation formally acknowledged their wonderful colleague as he joined them virtually on Microsoft Teams.
However, there was no doubt that the sentiment and genuine support for their great colleague and friend was apparent and John was most grateful for the presentation.
Tribute to Work and Comradeship
"We're delighted John was able to join us virtually so we could pay tribute to his work and comradeship and above all we wanted to wish him all the best in his retirement," Ms. Broderick concluded.
On behalf of the board of management and staff of Presentation Secondary School, Castleisland, John was presented with a photographic presentation which Ms. Broderick said will serve as a reminder of the many happy days he spent in the school and most of all it's a reminder of the high esteem in which he will always be held in Presentation Castleisland.

You can contact The Maine Valley Post on…Anyone in The Maine Valley Post catchment area who would like to send us news and captioned photographs for inclusion can send them to: jreidy@mainevalleypost.com
Queries about advertising and any other matters regarding The Maine Valley Post can also be sent to that address or just ring: 087 23 59 467.