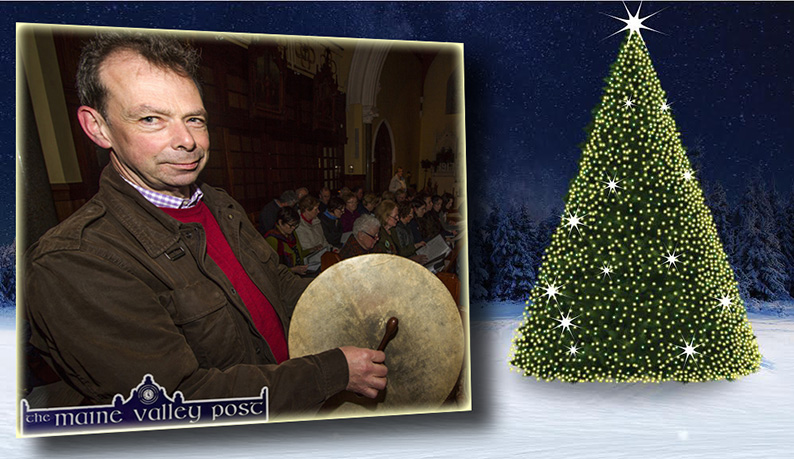 The Kerry Hospice Foundation has launched its Light to Remember Christmas Tree fundraiser. The idea is to allow people to help light up the tree in memory of someone special.
On the site you can remember a loved one and pay a tribute or leave a special message.
"We have left the amount open so that you can give as little or as much as you want. You can also see other tributes that have been posted," said Castleisland fundraising branch chairman, Jack Shanahan.
Internet Access
"If you, or someone you know, cannot access the internet, please feel free to drop into Haven Pharmacy Shanahan's; Phil Horan's Service Centre or any hospice committee member.
"Remember to include the name of the loved one, who is placing the tribute and your message.
"On behalf of Kerry Hospice Foundation and the Palliative Care Team, we want to thank everyone for offering to help us in these very difficult times.
Fundraising Cancelled or Restricted
"The Covid 19 crisis has massively affected our ability to raise funds, with staples like our Sunflower collection, Coffee Morning Good Friday Walk and Church gate collections either cancelled or hugely restricted.
"All funds raised locally remain in Kerry. We do not pay any managers or fundraisers and all participation is voluntary.
Humbling and Amazing
"Your donation will go towards running costs of our new inpatient unit, a state of the art, 15 bed facility that cost over €6.5 million.
"It is humbling and amazing that our county has funded this development, as well as the outpatient unit opened a few years ago.
"Both units have been full since they opened. Their capital costs have been paid off.
Four Year Funding Commitment
"We also are committed to funding the inpatient unit to the tune of €400,000 a year for the next four years.
"Finally, we spend around €100,000 a year on various palliative care services, including nursing and beds in other locations.
Targets Being Met
"We have, to date, been successful in meeting our targets. As we look to the future, we are hoping to build strong, community-based support and education network for nursing homes and other facilities.
Access to Site
"We are also selling our beautiful, annual Christmas cards, once again by the fantastic Kerry artist, Jane Hilliard. These can be bought in any of the pharmacies in Castleisland or from the Kerry Hospice website," said Mr. Shanahan.
For all the information you need on the Kerry Hospice Foundation activity please Click on the link here: www.kerryhospice.com


You can contact The Maine Valley Post on…Anyone in The Maine Valley Post catchment area who would like to send us news and captioned photographs for inclusion can send them to: jreidy@mainevalleypost.com
Queries about advertising and any other matters regarding The Maine Valley Post can also be sent to that address or just ring: 087 23 59 467.