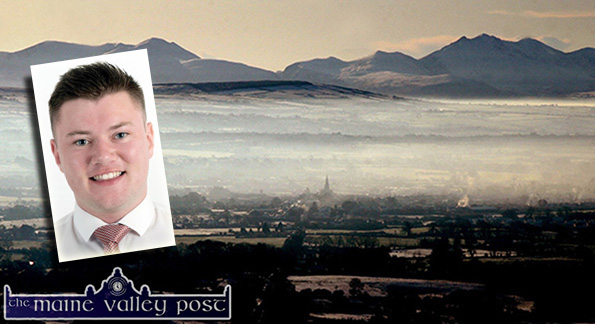 "The view from the Glounsharoon is one of the most spectacular in our county and, since being elected in 2019, the issue of revitalising this area has been a top priority for me," said Cllr. Jackie Healy Rae in the wake of this week's Castleisland – Corca Dhuibhne Municipal District on-line meeting.
€50,000 Tab For Glounsharoon
"I have raised numerous motions on the matter through the Castleisland Municipal District on many occasions and today it has been confirmed to me through a recent motion by area manager John Breen that the cost of regenerating the viewing point will cost in the region of €50,000 which would include resurfacing, the installation of seating, bins and landscaping," said Cllr. Healy Rae.
All Elected Members Supportive
"This is an issue which all of the elected members of the Castleisland LEA are extremely supportive of, because not only is it is for the benefit of Castleisland and surrounding areas, but, it will greatly improve the first impressions that motorists have when entering Co.Kerry.
"I look forward to Kerry County Council identifying funding to carry out this work hopefully in 2021," Cllr. Healy Rae concluded on a hopeful note.

You can contact The Maine Valley Post on…Anyone in The Maine Valley Post catchment area who would like to send us news and captioned photographs for inclusion can send them to: jreidy@mainevalleypost.com
Queries about advertising and any other matters regarding The Maine Valley Post can also be sent to that address or just ring: 087 23 59 467.