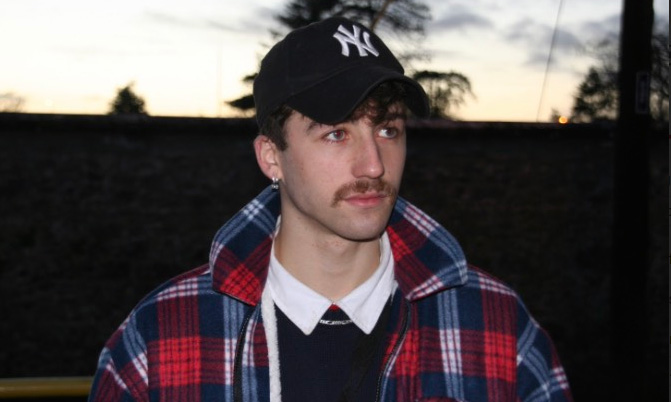 Movember is an annual event involving the growing of moustaches during the month of November to raise awareness for men's health issues, such as prostate and testicular cancer and men's mental health.
Castleisland teenager, Shane Óg McGaley, a fifth year student at St. Patrick's Secondary School, is flying the flag in his locality for the charity this year.
"I went from from an all boys primary school to an all boys secondary school and I'm involved in various sporting teams across many different sports," said Shane in explaining his Movember motivation.
The Lads and The Boys
"I see day to day how men feel its 'unmocho' to talk about their emotions and that was one of the main reasons why I took part in Movember so that 'the lads' and 'the boys' understand that it's okay to talk about their anxieties and devitalising emotions.
"It doesn't make you any less of a man or weak it shows bravery and courage.
"As the mental health problem was my main catalyst for taking part in this journey another key factor was something I discovered only when I began and that was the physical sickness side," Shane Og continued.
It Could be Me
"Movember raises money for the further research into men's prostate and testicular cancer.
"About one of ever 250 males will develop testicular cancer and one in every nine will develop prostate cancer and all within the prime years of their 30s.
"This fact drove my ambition to complete this journey. Even more it is terrifying, the fact a young dad, son, friend, boyfriend, colleague or boss could face this horrific ordeal at such a young age and this really makes you think this could be me – it could be my dad.
Starting the Conversation
"I raised over €500 for the charity and this was with over a week left to go before the end.
"We grow our moustaches so that we are able to start the conversation and use our moes as catalysts for our cause.
"The real question is are you going to join the hairiest month next year, you never know you might just save your father son or brother," Shane Óg concluded.
If you'd like to support Shane Óg McGaley's altruistic Movember fundraiser you can do so with a click on the link here:
https://ie.movember.com/mospace/14259669?utm_medium=app&utm_source=ios&utm_campaign=share-mospace

You can contact The Maine Valley Post on…Anyone in The Maine Valley Post catchment area who would like to send us news and captioned photographs for inclusion can send them to: jreidy@mainevalleypost.com
Queries about advertising and any other matters regarding The Maine Valley Post can also be sent to that address or just ring: 087 23 59 467.