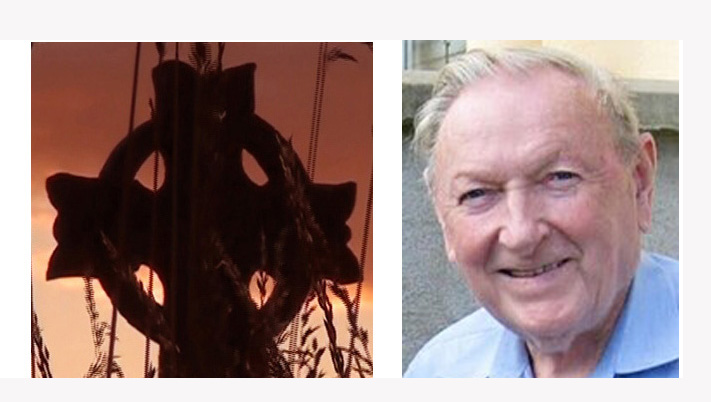 There's a big Castleisland occasion on in Chicago at 10:30am this morning – their time which is 4:30pm in ours.
Then Fr. Michael McMahon will officiate at the Requiem Mass for his grand-dad, Castleisland native, and Korean War Army Veteran, Jeremiah D. 'Jerry' McMahon from The Old Road.
The late Mr. McMahon was 95 on August 20th.
Anyone on this side of the Atlantic Ocean who may wish to tune into the service can do so with a click on the link at the end of this article.
Jerry McMahon's niece, Susan McMahon Cox is an 'Old Road' native herself and now living in Chicago and she provided her own memories of a dear uncle who helped her settle into her new life in the USA when she moved over there 20 years ago.
The following is Susan's fond account:
"Jerry loved walking up one side of Castleisland town and down the other and The Kingdom House was one of his pubs.
He would go into Sheila Prendiville's – a distant cousin – back in the day to catch up on what he had missed since he was home last.
He used to love visiting the neighbours in Cragg, including Minnie O'Connor – Terence O'Connor's mother, Pat and Nell Broder, Terence Connor, 'Tat Tober' across the road from us, Tom and Jim Hickey, and, of course, Jackie Greaney.
Laughing and Telling Stories
I just remember them sitting in the kitchen together with my parents and they all laughing and telling stories over tea, or chatting by the front wall.
He would walk the other way, too, to meet John Paul O'Connor, of Port Dubh, and continue to Lombard's and Reidy's by the bridge.
He frequented Peggy and Danny Reidy's in Knocknagore on Tralee Road.
One year Peggy and Danny visited their daughter Brid here in Chicago, and I had them all here at my home.
They were delighted to visit and catch up. They were great friends!
View from the Kitchen Window
I remember Jerry talking about the dances in Ballinaboul, up the Old Road there. And, of course, he loved the farm and watching his brother Dane herd the cows and milk them.
He loved the view out of our kitchen window looking at the Killarney mountains and walking the land.
Several Loaves of Nelligan's Bread
We would have to have several loaves of Nelligan's bread- the one you cut yourself on hand when he came.
The kettle went on, a loaf of bread was sliced with real butter lathered on the bread. That was his dust!
"You can't get bread and butter like that in America." he used to say.
He would always come home around August time when the Rose of Tralee was on. And once the Rose winner was picked, we would all cram into the car and drive into Tralee to see the celebrations and fireworks. Good times for sure!
Catching Up at Mass 
He wouldn't miss mass in Castleisland as that was a great opportunity to meet people and have the chat at the back of the church when it was standing room only. And after, run up to the pub for a pint of porter!
He loved Irish music, especially traditional and Irish classic country. If he was home in October, he loved the Patrick O' Keeffe Traditional Music Festival. And he went to any fleadh cheoil around when he could – Scart or wherever.
Weekly Visits to Chicago Céilí
He and Teresa went to Gaelic Park here on the South Side of Chicago weekly for the cèili dancing and waltzing.
He was a great dancer! There they had many Irish friends, especially people from around Castleisland, like Jimmy '7-Up' Reidy, the Twomeys of Tralee Road and Mickey Rahilly of Scartaglen, to name a few. One of his closest friends was Stan Foley from Tarbert.
Jerry will be sadly missed by his family and everyone who knew him near and far. May he rest in peace." – Susan McMahon-Cox.
Anyone wishing to tune into Jerry McMahon's Mass in Chicago from 4:30pm this afternoon can do so with a Click on the Link here: https://asimplestreaming.com/mcmahon

You can contact The Maine Valley Post on…Anyone in The Maine Valley Post catchment area who would like to send us news and captioned photographs for inclusion can send them to: jreidy@mainevalleypost.com
Queries about advertising and any other matters regarding The Maine Valley Post can also be sent to that address or just ring: 087 23 59 467.