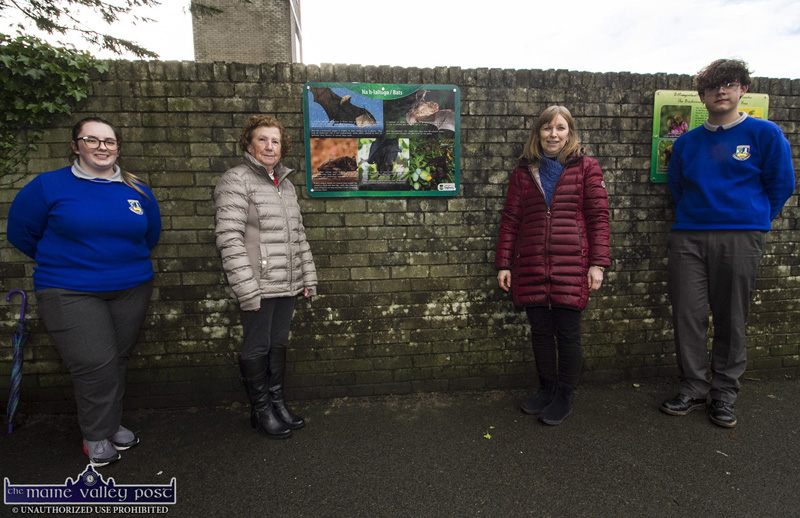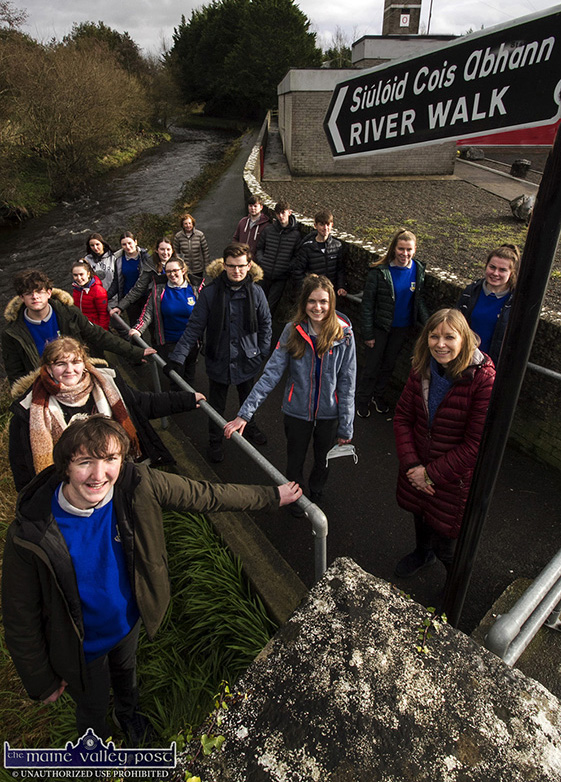 Transition Year students 2019/20 from Castleisland Community College, their teacher Doreen Killington and Castleisland Tidy Towns joined forces last year to work on a biodiversity management plan.
This was done in conjunction with ecologist Brendan Kirwan from Wetlands Survey Ireland.
"The aim of the plan is to enhance the biodiversity of the area," said Ms. Killington.
Indicators Identified and Mapped
"The habitats, species, land uses, pressures and positive indicators within the study area have been identified and mapped.
"Brendan Kirwan spoke with the students regarding the importance of biodiversity for us all.
"This resulted in the students deciding to generate awareness of endangered species found along the river walk.
Two Endangered Species
"They designed two signs focusing on two of these endangered species – bats and the swift bird and Castleisland Tidy Towns provided funding for the signs.
"A progress report has been produced which details the plan included for the river walk and the grounds of Castleisland Community College.
Addressing Invasive Species
"The next stage of the plan is to implement more practical measures to improve the biodiversity e.g. addressing invasive species found along the river walk.
"The Tidy Towns group, Brendan Kirwan and the community college are due to hold a zoom meeting in January," said Ms, Killington.
You can find out more about Wetlands Survey Ireland with a click on the link here: https://www.wetlandsurveysireland.com/news/archives/06-2018.html

You can contact The Maine Valley Post on…Anyone in The Maine Valley Post catchment area who would like to send us news and captioned photographs for inclusion can send them to: jreidy@mainevalleypost.com
Queries about advertising and any other matters regarding The Maine Valley Post can also be sent to that address or just ring: 087 23 59 467.