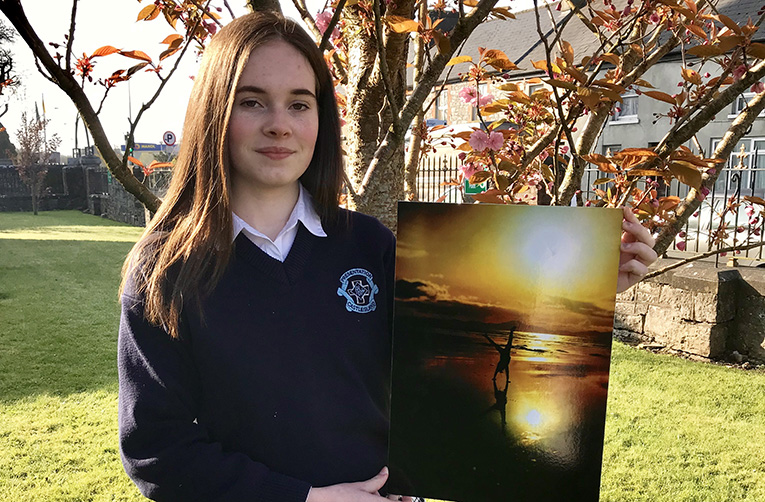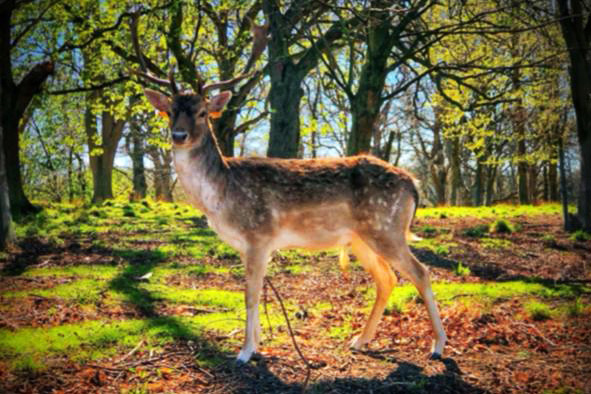 A transition year student from Presentation Secondary School, Castleisland has won the photography section of the Diocese of Kerry's 'Your Future' competition.
Rebecca Daly responded to an invitation to the youth and young adults of the diocese to enter art, photography film or poetry under the theme: Let us Dream, The Path to a Better Future.
Phoenix Park Deer
"Rebecca submitted her own photograph of a deer she encountered in the Phoenix Park in Dublin early last year," said Presentation Castleisland art teacher Katie O'Reilly.
"Rebecca felt that the deer symbolised regeneration, the ability to enjoy life, strength and determination and definitely the epitome of a good omen for a better future," said Ms. O'Reilly.
Symbols of Majesty and Beauty
"I took this picture in Phoenix Park as deer are symbols of majesty and beauty and have roots in ancient history," Rebecca explained.  
"Deer have, for centuries, represented the embodiment of peace, grace and gentleness and their image is used by many cultures to symbolize love, beauty and caring and that's why I chose this photo as it's my vision for the future," she said.
No Stranger to Competition Success
Rebecca, from Rathanny, Tralee and a daughter of Tom and Karen Daly, is no stranger to the podium of photography competition prize-winners.
Around this time in 2019 she took a runner-up prize in the nation-wide and prestigious Mental Health Ireland (MHI) Art and Photography competition.
Working within the recommended competition theme 'Five Ways to Well-being' Rebecca took a photograph of her sister Emma doing a cartwheel on Banna Strand during the summer of 2018.
Photograph for Adjudication
She then submitted her photograph for adjudication the following October.
On the following January the school received notice that her entry had been shortlisted and would be on exhibition in St. Patrick's Cathedral in Dublin in March.
Later that March, Rebecca was thrilled to be awarded second place in Ireland in her category.
Mental Health Ireland 2020 Calendar
And the 2018 winner chose Rebecca's photograph to appear in the MHI calendar for 2020.
Commenting on Rebecca's most recent success, Ms. O'Reilly said that she is a very talented art student and her artistic abilities are regularly celebrated.

You can contact The Maine Valley Post on…Anyone in The Maine Valley Post catchment area who would like to send us news and captioned photographs for inclusion can send them to: jreidy@mainevalleypost.com  Queries about advertising and any other matters regarding The Maine Valley Post can also be sent to that address or just ring: 087 23 59 467.