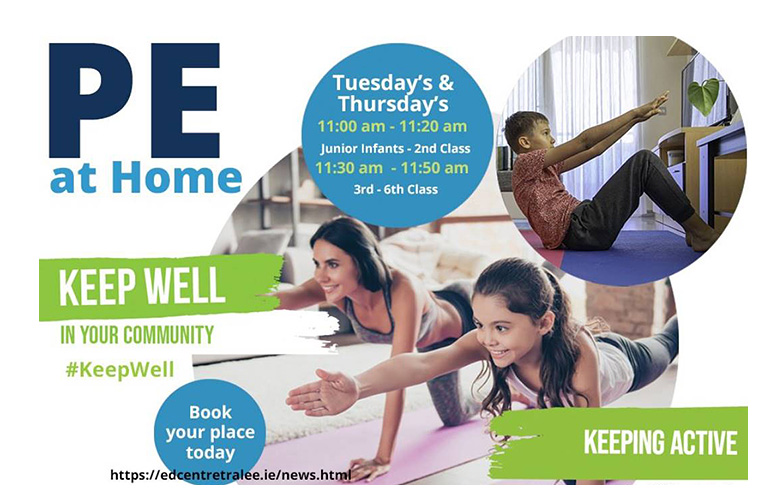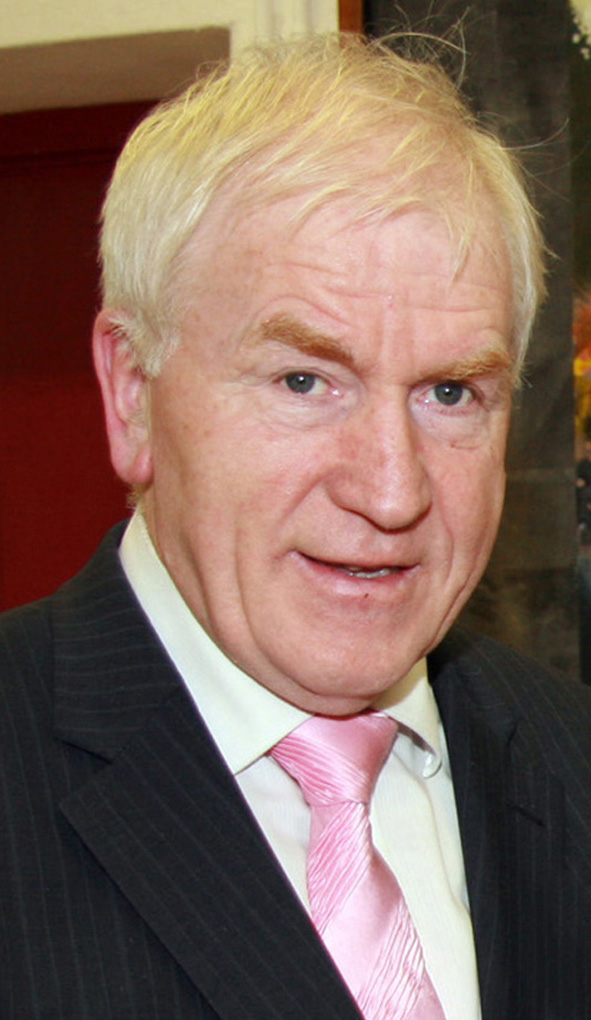 A new series of online physical education classes for primary school children in Kerry, is being launched under Kerry County Council's 'Keep Well Kerry' initiative. 
From the coming Thursday, February 11th children in classes from Junior Infants to 6th Class can log on Tuesdays and Thursdays for twenty minute sessions provided by a PE teacher.
Support for Children and Parents 
The aim is to offer the opportunity and support to children and parents to maintain physical activity levels and skills, while home-schooling, during COVID-19 Level 5 restrictions.
The initiative was launched in response to feedback from the community and a need to provide some sort of a physical activity programme for school aged children. 
PE at Home Programme
As a result, Kerry Recreation and Sports Partnership has partnered with Tralee Education Centre and Active Kingdom to collectively roll out the 'PE at Home' programme, with the support of Sport Ireland and Healthy Kerry.
Jimmy Deenihan, chairperson of the Kerry Recreation and Sports Partnership explained that the programme will be delivered on Tuesdays and Thursdays for two age groupings – Junior to 2nd Class from 11:00 – 11:20am, and 3rd to 6th Class from 11:30 – 11:50.  Each participant will receive a live PE session twice a week for four weeks.
Cognitive Function and Attention
"This is a great way for children to keep active and to keep well while restrictions are in place. Physical activity can help young people's cognitive function and their attention. So a short bout of activity is a great way to break up periods of schoolwork or screen use, and help them focus on their work," said Mr. Deenihan.
Physical and Mental Health
The Keep Well campaign is a national programme aimed at showing people of all ages how we can mind our own physical and mental health and well-being by adding healthy and helpful habits to our daily and weekly routines. The programme is being coordinated locally by Kerry County Council and many local partners.
Register Now On….
Those who would like to take part can register now on:  https://edcentretralee.ie/news.html and through the link on Kerry County Council's social media channels.

You can contact The Maine Valley Post on…Anyone in The Maine Valley Post catchment area who would like to send us news and captioned photographs for inclusion can send them to: jreidy@mainevalleypost.com   Queries about advertising and any other matters regarding The Maine Valley Post can also be sent to that address or just ring: 087 23 59 467.