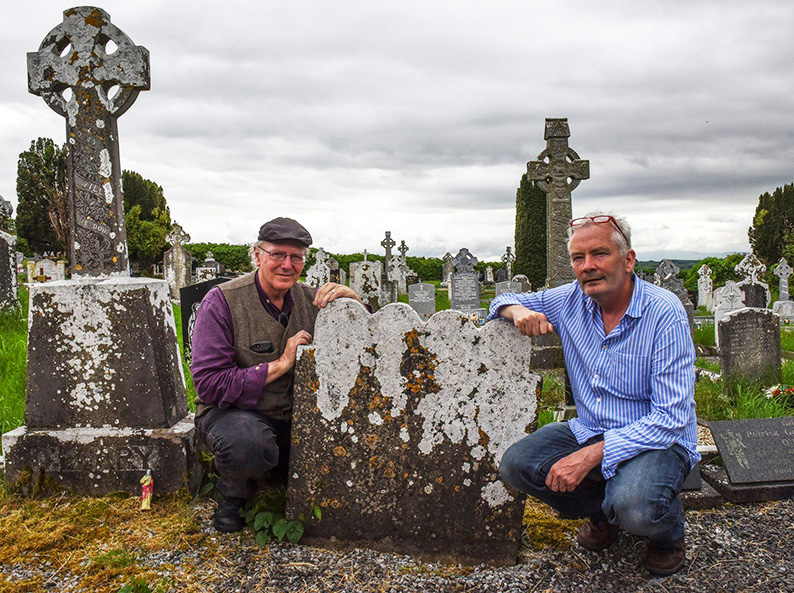 Letters in the post to news outlets looking for family information are getting more rare by the day.
However, here's an example from Denis O'Donoghue from Killarney in an attempt to track information on the O'Leary family from Currow in particular and the O'Looney family with origins in Muckross, Killarney.
O'Learys in the USA
Denis has an interest in getting information on those of the family who went to America and the following is his appeal:

These are the children of Jeremiah O' Leary and Catherine Naughton:
1: Timothy, born on 6-9-1870 in Currow; 2: Johanna, born on 26-1-1872 in Currow; 3: Jeremiah, born on 2-7-1874 in Killeentierna; 4: Mary, born on 25-7-1876 in Killeentierna; 5: Catherine, born on 25- 3-1879 in Killeentierna; 6: Patrick, born on 25-5-1880 in Killeentierna and 7: Julia, born on 1-1-1885 in Currow.
Harry Enright from Listowel
Julia went to America. She married Harry Enright from Listowel, this marriage took place in Boston. Do not know the date. He was a police officer in the Boston Police Force.
According to my grandmother six of the children went to America.
Johanna Leary, Currow, Castleisland married John Looney from Cloghereen, Muckross, Killarney. This marriage took place in Firies church on the 14-1-1896, their ages given were 22 years old.
Johanna Looney nee Leary died on 20-11-1907 in childbirth, her baby daughter also named Johanna died on 19-12-1907. They are buried in Kilsarcon cemetery.
O'Looney Family Members in Boston
"This is a brief outline of what I know. The only part that I am trying to finish are the children that went to America.
Johanna O'Leary and John O'Looney are my great grand parents."
Anyone With Information…
If anyone has the kind of information which may be of help please contact: Denis O'Donoghue, 42 Ardshanavooly Estate, Park Road, Killarney, Co. Kerry. Or Tel: 087 793 73 76
Alternatively, you can post hints / tips or information in the comment boxes on The Maine Valley Post Facebook page.

You can contact The Maine Valley Post on…Anyone in The Maine Valley Post catchment area who would like to send us news and captioned photographs for inclusion can send them to: jreidy@mainevalleypost.com  Queries about advertising and any other matters regarding The Maine Valley Post can also be sent to that address or just ring: 087 23 59 467.