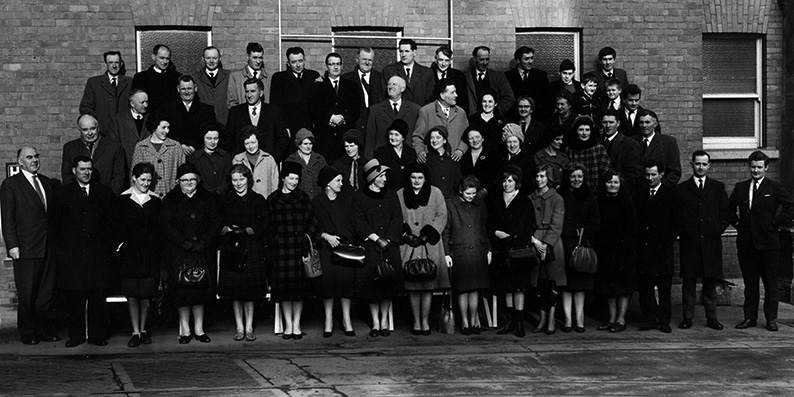 Here's another one of the souvenir photographs from a Castleisland area publicans day trip.
This one, I'm sure, is the Guinness brewery in Dublin and it was taken in December 1964 as it's so marked on the back.
There may be a few more blanks in this one compared with the Smithwicks photograph of the other day.
Sheila's Caption
As with that photograph, Sheila Prendiville got a sheet of paper and added the names whenever she got a bit of spare time.
There is a 1998 date on the back of the caption sheet as it's an official delivery docket.
The majority of the names are legible and I have transcribed them here.
Can We Fill in the Blanks ?
However, as you'd expect from a photograph of this age, there are some blanks and this is where I'm hoping my fantastic captioners will again come to my aid and we'll manage to fill those blanks.
It's no harm to remember that the publicans on these days out were drawn from the district and not just from the town itself.

You can contact The Maine Valley Post on…Anyone in The Maine Valley Post catchment area who would like to send us news and captioned photographs for inclusion can send them to: jreidy@mainevalleypost.com Queries about advertising and any other matters regarding The Maine Valley Post can also be sent to that address or just ring: 087 23 59 467.