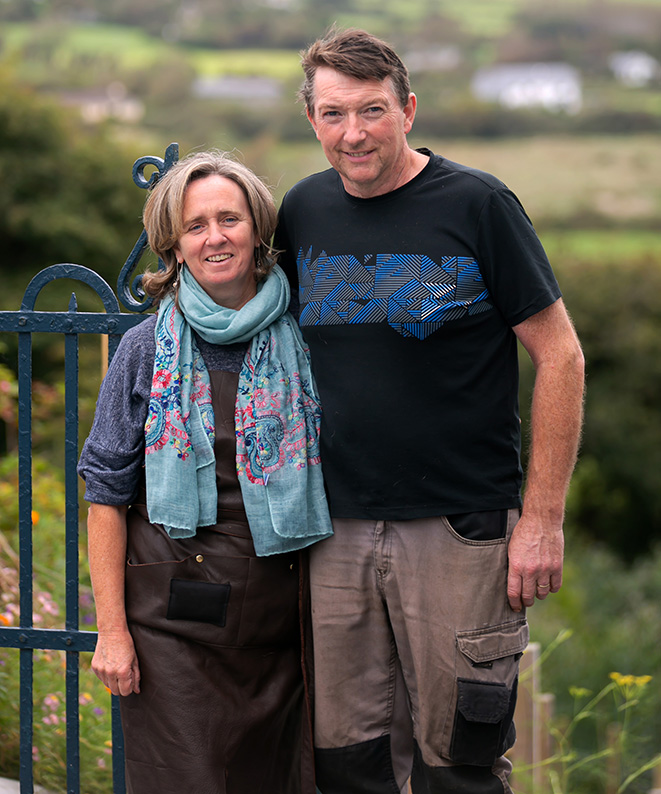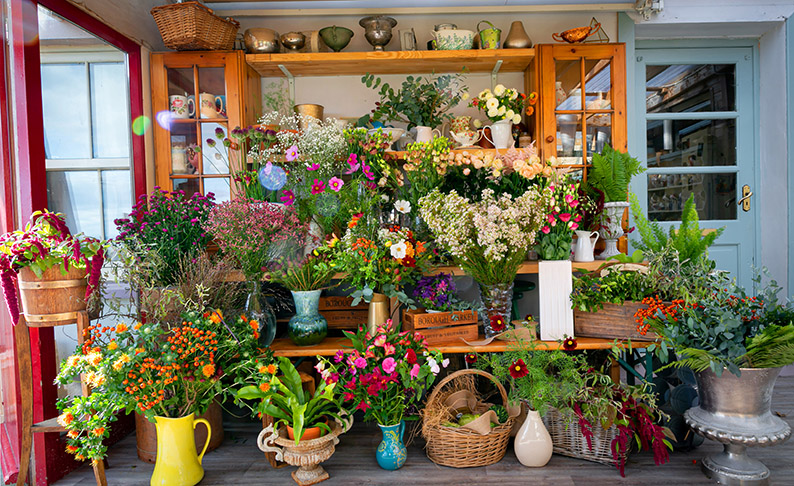 Maura's Cottage Flowers is a family run business nurtured from the seed of an idea and a love of gardening.
It was established in its Tralee base in The Spa in 2015 and has expanded and grown with new offerings every year since.
Now known throughout the county, the home grown business has a reputation for quality, freshness, personal service and high standards.
Top Hotels Listing
This has earned Maura and her business a prestigious listing as a recommended florist with some of the top hotels throughout Kerry.
"Their designs are unique yet distinctive and the inspiration comes from a love of gardening, colour and country living as is evident in all of their creations," said a repeat customer.
Flowers for All Occasions
"From everyday sweet posies, remembrance flowers, thinking of you flowers to bouquets for special occasions, I love to create relaxed, natural arrangements using native, wild and seasonal blooms handpicked from the garden, which are sure to bring a smile to each recipient," said Maura.
"Why not send some flowers to those you miss the most. Our flowers are always delivered with love.
Mindful and Creative Use
"Our mindful and creative use of flowers arranged to send thoughtful sentiments to the recipient whoever it may be.
"Our supply of fresh, hand-picked flowers is naturally influenced by the growing seasons here and we're making efforts all the time to lengthen our season of available Irish flowers.
"However, our out of season stocks and year round supplies are maintained by our contacts in the Dutch markets.
Castleisland Route
"As a goodwill gesture, during lock-down, we are offering Free Delivery on our established routes this week.
"So many people are sending gifts of flowers to their loved ones and friends while they are having to be apart.
"We are taking the Castleisland route on Tuesday, February 23rd. Orders must be in by Monday evening.
Mid Kerry Route
"We're in Mid Kerry on Wednesday, February 24th and orders must be in by Tuesday evening.
Bouquets start at €30. Order online on the link below or call 087 06 12 622.
"We are advising people to order flowers on-line early for Mothers Day, Sunday March 14th as demand is high already," said Maura.
"We never use couriers or send our flowers by post as is commonplace since lock-down began.
"We ensure that we hand deliver all flowers to our customers' doors in a contact-less, respectful and socially distanced manner.
"If you have any questions please see our Facebook or Instagram for route maps. Delivery is subject to demand, " said Maura.
The Castleisland Connection
There is a strong Castleisland connection to the growing story of Maura's Cottage Flowers as her right hand man is none other than the celebrated fund-raising cyclist, Tommy Sheehy.
Tommy is a tireless supporter of the charity, Enable Ireland and has raised pounds, punts and Euros to the tune of just over €100,000 on Europe's and Kerry's most daunting climbs over the past decade.
Maura has appointed Tommy as her hands-on head of deliveries.
For more on Maura's Cottage Flowers see their Facebook page on: https://www.facebook.com/maurascottageflowers/ or ring: 087 0612622
Bells Across the Meadow
I couldn't help thinking of Ketèlbey's  Bells Across the Meadows as I was putting the piece above together and I thought I'd drop it in here as the church bells conjure up Maura's workshop preparations for weddings and the music will take you across the meadows where you can and will imagine all the wild flowers to your hearts content. Click here to take that trip:  https://www.youtube.com/watch?v=lut5k6Yv0os
(Advertorial)

You can contact The Maine Valley Post on…Anyone in The Maine Valley Post catchment area who would like to send us news and captioned photographs for inclusion can send them to: jreidy@mainevalleypost.com Queries about advertising and any other matters regarding The Maine Valley Post can also be sent to that address or just ring: 087 23 59 467.