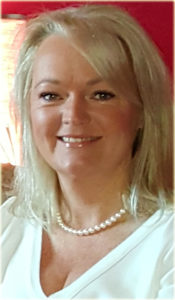 The following is a special piece written by Mairéad Moriarty to acknowledge the birthday of her neighbour and friend, Mrs. Ita Lane of Brosna. 
Birthday Girl Ita
A very special birthday greeting goes out to Mrs. Ita Lane. 
It's almost impossible to believe that Ita has reached the landmark age of 90. 
Her youthfulness, enthusiasm and positive mental attitude is an example to all.  No doubt, her family who live far and wide, will be connecting with Ita on March 9th to mark the occasion. 
We look forward to a time in the near future when we can express our best wishes in person. 
Have a wonderful day, Ita. Wishing you many more happy and healthy years.
Family Day in Castleisland
The photo was taken at one of the family days at Castleisland Day Care Centre and  I'd like to take this opportunity to acknowledge all of the wonderful services this centre provides. 
With compassion and kindness, the lovely team cares for so many of the citizens of the parishes that surround Castleisland. 
Joy To So Many
In a professional setting, they have brought a lot of joy to so many. 
Even with lockdown, the Day Care team continues to reach out by phone to their members, checking in on them to ensure they are safe and well. 
It is one of the best local services providing unparalleled support and care. We salute you.

You can contact The Maine Valley Post on…Anyone in The Maine Valley Post catchment area who would like to send us news and captioned photographs for inclusion can send them to: jreidy@mainevalleypost.com Queries about advertising and any other matters regarding The Maine Valley Post can also be sent to that address or just ring: 087 23 59 467.