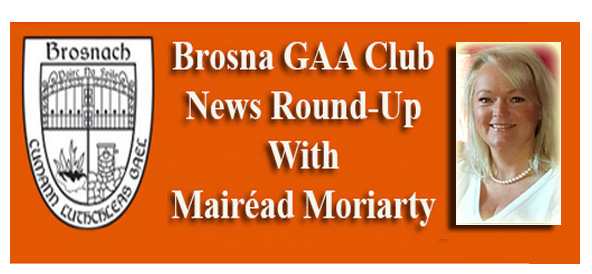 It is with great fanfare we announce the formation of our very own U-12 Ladies Gaelic Football Association team. 
What this means is that when the girls of the parish reach the U-12 category, they can now play in a local team. Historically, these girls would have been obliged to play with either Castleisland Desmonds or Duagh.
Our new team, combined with Knocknagoshel, is officially registered and about to commence training.
Jerseys and Equipment
The committee overseeing this LGFA team is in the process of organising jerseys and other needed equipment.
To help with this, Brosna Lotto will be donating up to 50% of the profits from the sale of all lotto tickets – both paper and online – sold between Tuesday, May 11th and Monday, May 17th – up to the time of the draw.
Lotto at Brosna Post Office
It's wonderful that we have such a large number of girls locally who are so enthusiastic about football. 
But of course, as a club we never forget that within our parish, the holder of the highest accolade awarded to any player in the land, a senior All Ireland medal, is Emily Woods. 
You go girls.  Make us proud.  Play Brosna GAA Lotto at Brosna P.O. or with a click on the link here:  smartlotto.ie/brosna-gaa/lotto/.  Thank you, everyone, for your support.  The current lotto jackpot stands at €4,500.
You can contact The Maine Valley Post on…Anyone in The Maine Valley Post catchment area who would like to send us news and captioned photographs for inclusion can send them to: jreidy@mainevalleypost.com Queries about advertising and any other matters regarding The Maine Valley Post can also be sent to that address or just ring: 087 23 59 467.