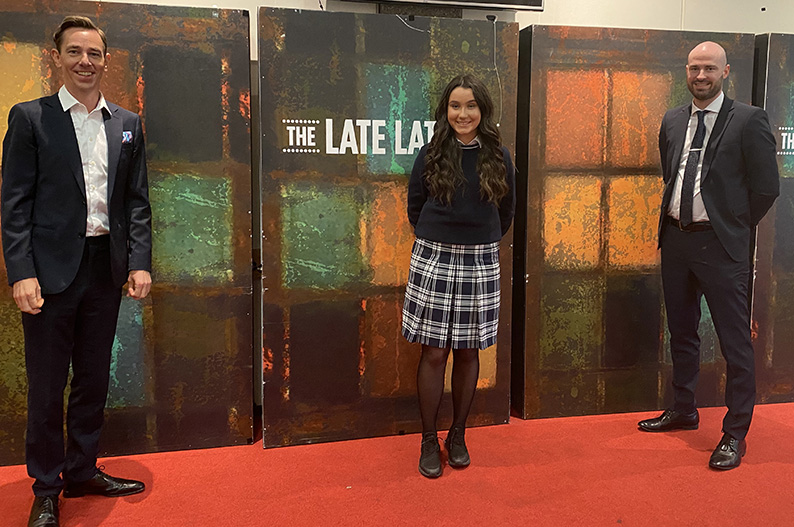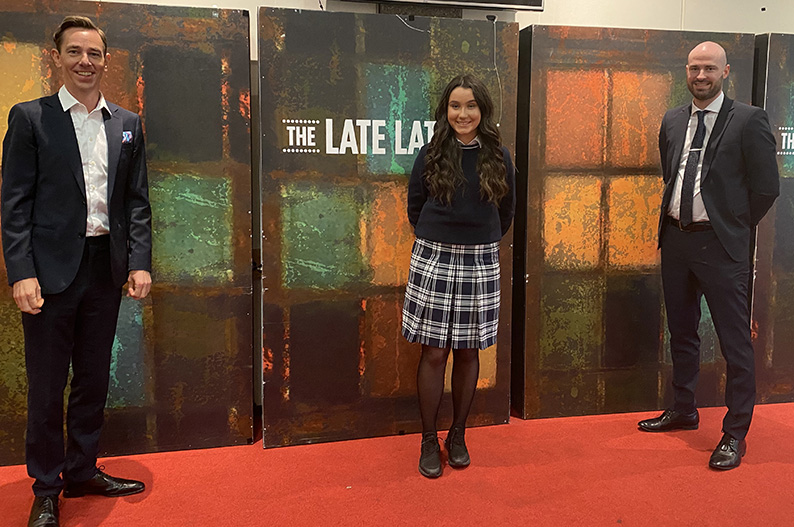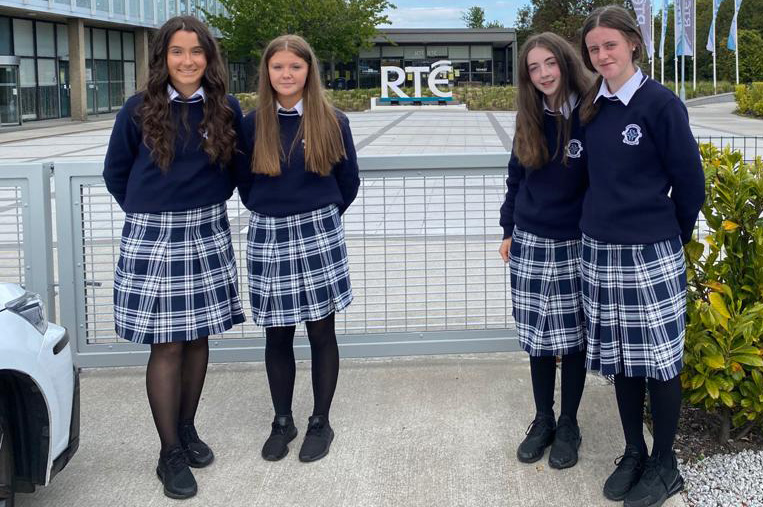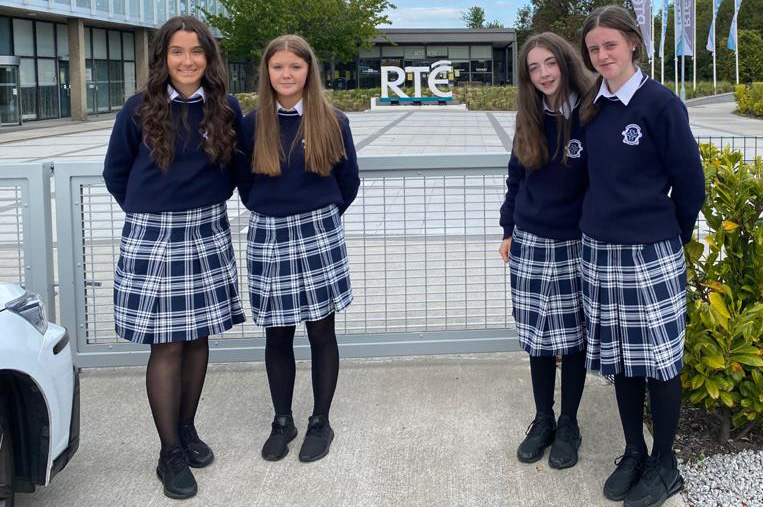 Friday, May 14th 2021 is a day that will live long in the memory and go down as one of the great days in Presentation Castleisland's 94 year history.
This was the day of the annual Student Enterprise National Final, which was held virtually for a second consecutive year.
Team-members: Jan-Eve Browne, Clodagh O'Sullivan, Rachel Deniel and Mairéad Walsh, first year students in Presentation Castleisland, were representing their school and Kerry in the junior category of the national final with their product Safety Studs.
Waterproof Sports Footwear
Safety Studs is a waterproof sports footwear product that protects any studded or spiked boot/shoe from damage.
The product is 99% made from re-used wellingtons, gathered from the girls' family farms.
On Wednesday last, having been shortlisted from 30 teams and having undergone a rigorous and thorough interview process by the Late Late show research team, the four girls received the call confirming that they had made it into the top five and that they would be displaying and presenting their enterprise on Friday night's show.
Seven National Titles
The team left Castleisland early on Friday morning for Dublin to a designated hotel organised by the Student Enterprise Programme, to participate in the virtual national final.
As part of the awards ceremony, Principal, Katherina Broderick and business teacher, Pierce Dargan were interviewed on why they had been so successful over the past four years in these finals.
Theyhave now won a total of seven national titles in this period.
A Phenomenal Record
On the day, Safety Studs won the Special Merit national title in the junior category, which made it four-in-a- row of titles for Presentation Castleisland – a phenomenal record and one they will hope to continue next year!
Following their great win, Mairéad Walsh representing Safety Studs, was whisked off to the RTÉ studios in Donnybrook to setup and present as part of that night's Late Late Show.
Mairéad spoke eloquently and confidently and it was clear that host Ryan Tubridy was impressed by the team's initiative – a proud moment for Mairéad, her Safety Studs teammates, her school and her family.
On the Late Late Show
It is a day that was truly well deserved by the hard working and dedicated students and staff at Presentation Castleisland.
"I'd like to congratulate the Safety Studs team on their wonderful achievement not only in winning yet another Student Enterprise award for the school but also on showcasing their product on the Late Late Show.
Once again great credit is due to the commitment of Mr. Dargan who continues to ensure that Presentation Castleisland is recognised as a leading school for Student Enterprise nationally," said the understandably proud principal Ms. Broderick.

You can contact The Maine Valley Post on…Anyone in The Maine Valley Post catchment area who would like to send us news and captioned photographs for inclusion can send them to: jreidy@mainevalleypost.com Queries about advertising and any other matters regarding The Maine Valley Post can also be sent to that address or just ring: 087 23 59 467.