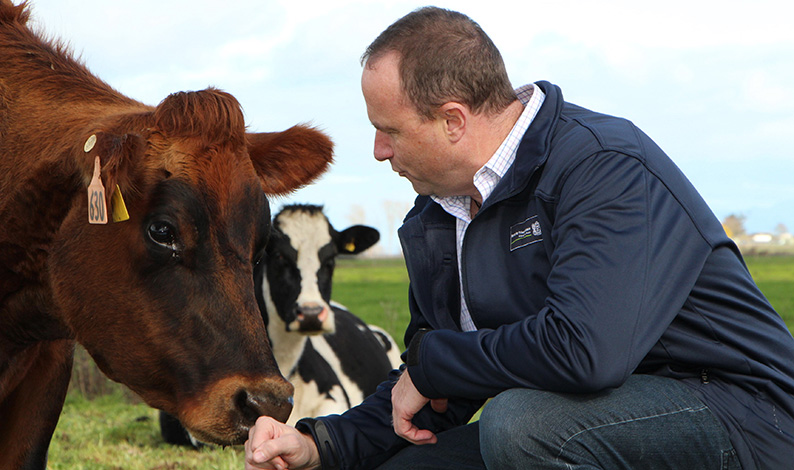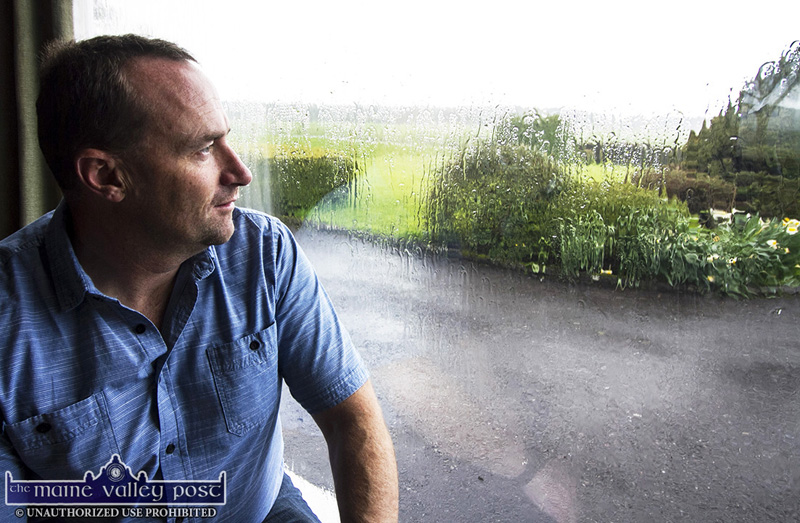 The American Dairy Science Association (ADSA) recently announced its newly inducted members of the 2021 class of the Journal of Dairy Science (JDS) Club 100.
The JDS Club 100 began preparations in 2017 to celebrate the 100th volume of the Journal of Dairy Science and to recognise individuals who have authored or co-authored 100 or more papers in the journal.
Castleisland Native Dr. John Roche
In that elite club now is Castleisland man, John Roche who is, these days, better known on the other side of the world as New Zealand Ministry for Primary Industries Chief Science Adviser, Dr John Roche.
All honorees and members, and that's little more than a handful in over a century of publishing, of this group of JDS Club 100 will be recognised during a virtual ADSA meeting.
New members will be inducted into the JDS Club 100 each year as they reach this significant milestone.
The Journal of Dairy Science was first mooted in 1913 and finally founded and published under that title. The first issue rolled off the presses on May 1st. 1917.
It has now become the leading dairy research journal worldwide.
Hard Work of Authors
The journal has based and maintained its reputation on the hard work of its authors and all they have shared with the scientific community throughout the world.
It is to this august body of writers, on the complex sciences of agriculture, that the name of John Roche has been added.
Dr. Roche is joined there by fellow 2021 inductees: Michael S. Allen of Michigan State University and MaryAnne Drake of North Carolina State University.
An International Organisation
The American Dairy Science Association is an international organisation of educators, scientists, and industry representatives who are committed to advancing the dairy industry and keenly aware of the vital role the dairy sciences play in fulfilling the economic, nutritive, and health requirements of the world's population.
It provides leadership in scientific and technical support to sustain and grow the global dairy industry through generation, dissemination, and exchange of information and services.
Leading Research Journal
Together, ADSA members have discovered new methods and technologies that have revolutionised the dairy industry.
Its official journal, JDS, is the leading peer-reviewed general dairy research journal in the world.
JDS readers represent education, industry, and government agencies in more than 70 countries with interests in biochemistry, breeding, economics, engineering, environment, food science, genetics, microbiology, nutrition, pathology, physiology, processing, public health, quality assurance, and sanitation.
About Dr. John Roche
Dr. Roche is a native of Firie, Castleisland and a son of Johnnie and Sheila.
Often, while addressing New Zealand farmers and providing them with assurances in times of crisis in their working lives, he makes references to the dairy farm he grew up on here at home in Castleisland.
He was appointed Chief Science Adviser in June 2018 to provide an independent science perspective to New Zealand's Ministry for Primary Industries (MPI).
He leads the organisation's science forum, which works to promote MPI's scientific expertise and he chairs the Science Governance Group at MPI and the independent Mycoplasma bovis Strategic Science Advisory Group.
Chief Science Advisers' Forum
He is also a member of the Prime Minister's Chief Science Advisers' forum and is an adjunct professor in University of Auckland's School of Biological Sciences.
John was previously Dairy NZ's Principal Scientist for Animal Science. He has held science appointments in Ireland and Australia. He is also Managing Director of Down to Earth Advice Ltd.
Widely published and a regular contributor to international science and farming conferences and he has an honours degree in Agricultural Science, a Masters in Farm Systems and Pasture Management and a PhD in Animal Nutrition.
A Most Significant Honour
This latest honour for Dr. Roche, by a publication which clearly values its contributors for the industry vital expertise and knowledge they place at the disposal of its readership worldwide, is one of the most significant ever bestowed on an Irish contributor in its 104 year history.
You can see a glimpse of Dr. John Roche in action with a Click on the link here: https://www.youtube.com/watch?v=e7Su5DMCXPs

You can contact The Maine Valley Post on…Anyone in The Maine Valley Post catchment area who would like to send us news and captioned photographs for inclusion can send them to: jreidy@mainevalleypost.com Queries about advertising and any other matters regarding The Maine Valley Post can also be sent to that address or just ring: 087 23 59 467.