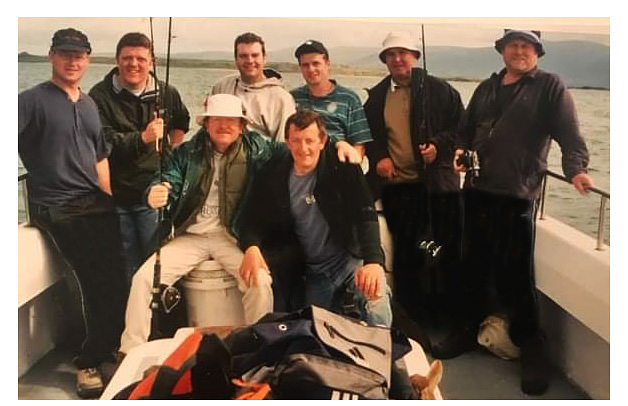 Coincidence is an amazing and little understood occurrence and has been the subject of scientific studies for generations.
Last evening, Eamon Fleming, David 'Dauber' Prendiville and myself sat down at a socially distanced table at the Shoemaker Bar under a television screen.

The reason for our gathering was to mark the 10th anniversary of the death of our mutual friend, Mike Kenny.
Just Settled in our Seats
We were no sooner settled in our seats and just about to raise our glasses to his memory when a news item came on the television.
The item included a shot of the Seán Ó Riada monument in Cúil Aodha which is the work of the late Mr. Kenny.
The timing was impeccable and the coincidence inexplicable but we agreed that it was pure Kenny – ensuring that the gathering wouldn't be held without him.
As if He Was With Us
We marked the milestone as if he was with us and just like he'd do it himself. And it was the pub in which he raised a final glass in his native town before that sudden and brief illness took his life long before his time.
Moss Keane sent the attached photograph from the USA some time ago of a group of us on a day's fishing out of Fenit in the early 2000s.

You can contact The Maine Valley Post on…Anyone in The Maine Valley Post catchment area who would like to send us news and captioned photographs for inclusion can send them to: jreidy@mainevalleypost.com Queries about advertising and any other matters regarding The Maine Valley Post can also be sent to that address or just ring: 087 23 59 467.