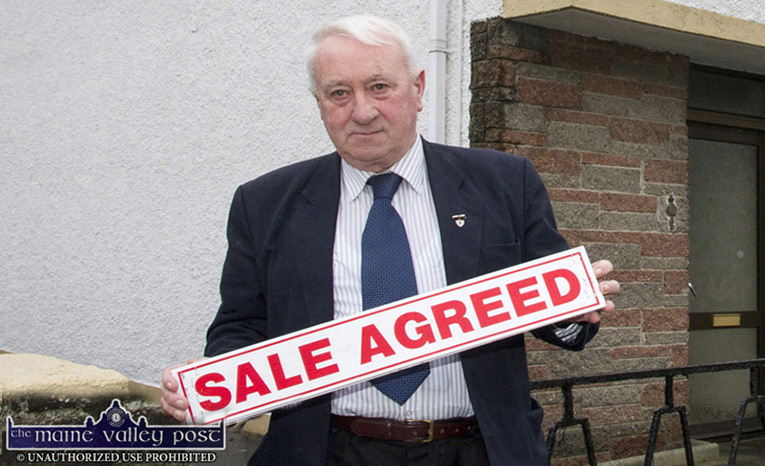 There's an uneasy revolution creeping throughout rural Ireland these days.
Many people are coming to a reluctant acceptance that we are witnessing the slow death of the pub culture as we knew it and as many of us loved it.
Spotting the Gap
It's been the case since Adam and Eve that entrepreneurs always spot the gap in the garden wall and they're out ahead of the rest.
John Joe Herlihy is a Knocknagree based social dance promoter and an auctioneer. Both provide occupational platforms from which one gets an insight on what's happening on the ground around you. .
Dance-Hall Days in Scart
And it is because of what he perceives as the demise of the rural public houses that he's restoring dance-hall days to Scartaglin.
"We're starting off in Scartaglin with PJ Murrihy at the heritage centre on Sunday, March 24th and we'll have a different band every Sunday night after that from 9pm to 11:30pm.," said John Joe.
Stuck at Home
"A lot of people are afraid of their lives now to travel out to pubs and they're stuck at home and lonely. The weekly dance will be a great local outlet for them.
"Transport won't be an issue here as there won't be any drink involved in the venue and people will be able to drive there and back home at a reasonable hour.
David Daly's Hall
"I've been organising dances in Scartaglin since the days of David Daly's Dance Hall and I have a regular Wednesday night dance in Kerins O'Rahilly's GAA Club in Tralee and in the Long Court Hotel in Newcastle West on Thursday nights.
Meet New Friends
"Scartaglin was always a great spot for dances and they used to come there from all over the place. I hope it will help people to get out and meet new friends now that the pub scene is fading away," said John Joe.
After the opening with PJ Murrihy, John Joe's musical line-up for the following weeks include: Dermot and Irene Ring; Neilie O'Connor and the Michael Collins Band.
You can contact The Maine Valley Post on…
Anyone in The Maine Valley Post catchment area who would like to send us news and captioned photographs for inclusion can send them to: jreidy@mainevalleypost.com 
Queries about advertising and any other matters regarding The Maine Valley Post can also be sent to that address or just ring: 087 23 59 467.
Please Note: A click on any of our adverts will reveal all you need to know about what our advertisers need to tell you.
Copyright Notice: The images and text which appear on The Maine Valley Post site remain the exclusive property of John Reidy, (unless stated otherwise) and are protected under International Copyright laws. Images or text may not be reproduced, copied, transmitted or manipulated without the written permission of the author, John Reidy, in this instance. Use of any image as the basis for another photographic concept or illustration (digital, artist rendering or alike) is a violation of International Copyright laws. All images are copyrighted by John Reidy 2018.