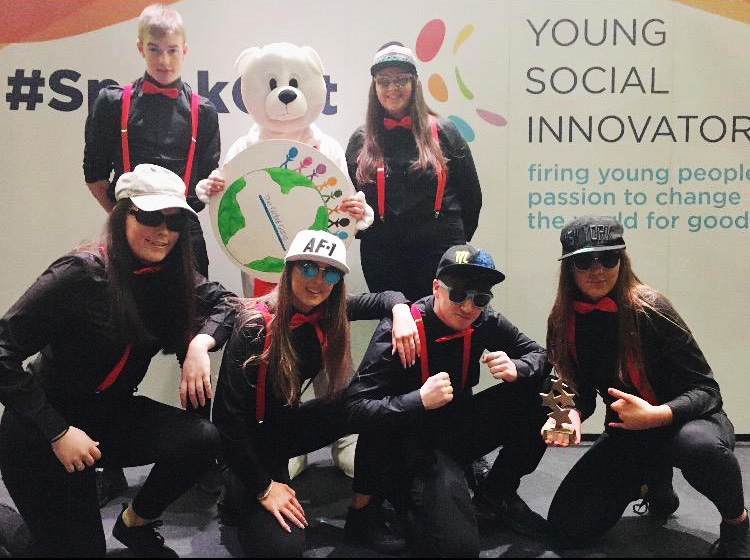 A Transition Year 'Global Gang' of students from Castleisland Community College won an award for their props at the regional 'speak out' which took place in Limerick.
The Global Gang
The Global Gang named themselves after the global crisis of Climate Change and they have undertaken an awareness campaign to highlight the problem associated with it.
Playing a Role
They have also shown how everyone can play a role in tackling this problem by recycling, by planting pollinator friendly plants and by purchasing FSC products such as paper, kitchen roll and cards.
Sustainable Forests
The train, located at the entrance to the car park in town, was made by the students using FSC wood which means that the wood has come from sustainable forests.
The students must now wait until after Easter too find out if they qualify for the national finals of the competition.
You can contact The Maine Valley Post on…
Anyone in The Maine Valley Post catchment area who would like to send us news and captioned photographs for inclusion can send them to: jreidy@mainevalleypost.com 
Queries about advertising and any other matters regarding The Maine Valley Post can also be sent to that address or just ring: 087 23 59 467.
Please Note: A click on any of our adverts will reveal all you need to know about what our advertisers need to tell you.
Copyright Notice: The images and text which appear on The Maine Valley Post site remain the exclusive property of John Reidy, (unless stated otherwise) and are protected under International Copyright laws. Images or text may not be reproduced, copied, transmitted or manipulated without the written permission of the author, John Reidy, in this instance. Use of any image as the basis for another photographic concept or illustration (digital, artist rendering or alike) is a violation of International Copyright laws. All images are copyrighted by John Reidy 2018.