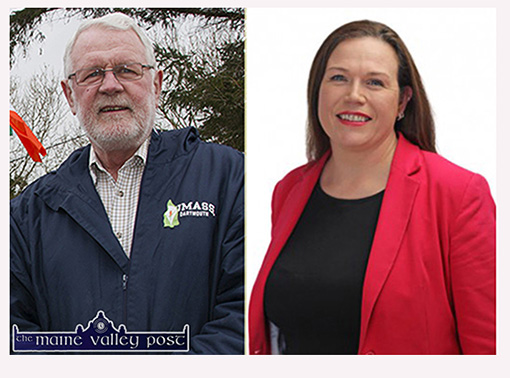 "The inability of the government to address the crisis in children's and youth mental health services in Kerry show they are not fit to run the health service," said Kerry Sinn Féin TD Martin Ferris.
Deputy Ferris also called for increased and targeted investment to address the staffing crisis and ease soaring waiting lists.
CAMHS in Crisis
"Child and Adolescent Mental Health Services (CAMHS) have been in a state of crisis across the State for some time now – and Kerry is no different.
"Despite commitments to improve mental health services by this government, the situation for children and young people has got worse.
Crippling Staff Shortages
"Figures released to my colleague and Sinn Féin health spokesperson Louise O'Reilly TD have shown that the staffing deficit in CAMHS teams is so severe that the services need a €40m investment to address crippling staff shortages.
37 Clinical Post Shortage
"To put this into context, there is a shortfall of 37 clinical posts in CAMHS for Cork and Kerry with posts unfilled for psychiatry and psychology, nurse specialists in mental health, social worker posts, and therapy posts.
"This means that countless children and young people in Kerry are not receiving the mental health supports they need within the necessary timeframes.
Severe Mismanagement
"This situation is the result of severe mismanagement of both mental health services and the health service by Fine Gael and it will take a huge effort to reverse the damage which they have done through policy decisions.
"The only way out of this situation is increased and targeted investment to recruit and retain staff and to increase capacity in Kerry – only these measures will ease soaring waiting lists for access to CAHMS service."
You can contact The Maine Valley Post on…
Anyone in The Maine Valley Post catchment area who would like to send us news and captioned photographs for inclusion can send them to: jreidy@mainevalleypost.com 
Queries about advertising and any other matters regarding The Maine Valley Post can also be sent to that address or just ring: 087 23 59 467.
Please Note: A click on any of our adverts will reveal all you need to know about what our advertisers need to tell you.
Copyright Notice: The images and text which appear on The Maine Valley Post site remain the exclusive property of John Reidy, (unless stated otherwise) and are protected under International Copyright laws. Images or text may not be reproduced, copied, transmitted or manipulated without the written permission of the author, John Reidy, in this instance. Use of any image as the basis for another photographic concept or illustration (digital, artist rendering or alike) is a violation of International Copyright laws. All images are copyrighted by John Reidy 2018.