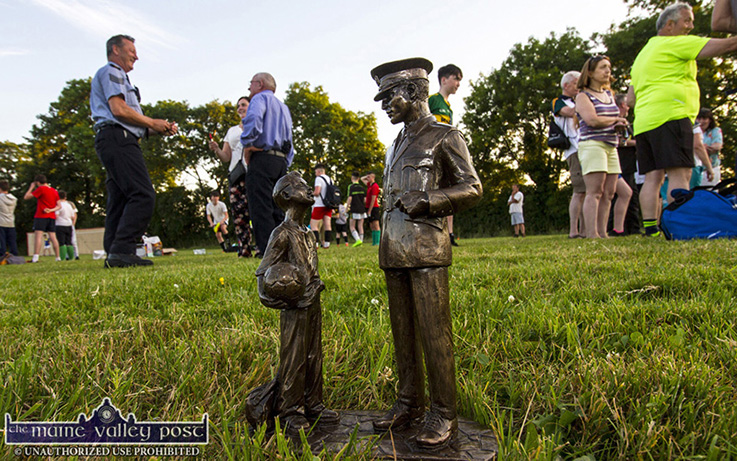 The Kerry Diocesan Youth Service (KDYS) in partnership with An Garda Síochána is running its annual Seven-a-Side Soccer Blitz tournament on Thursday 11th of July 2019 beginning at 6pm.
Astro Turf Pitch
Organised by Helena Falvey, Youth Justice Worker, Key Service, KDYS and Garda Niamh Corkery, the event will be held in the Castleisland AFC Astro Turf pitch at Castleisland Community College. Applications are invited from teams from the Castleisland area who are interested in taking part.
Three Age Categories
There are three age categories; Primary School (4th, 5th & 6th class), Under 15's and Under 18's.
The event will be supported once again by local businesses as well as other volunteers to help co-ordinate the event. Teams to comprise of seven to 10 players.
Call into KDYS for Info
Any teams interested, please contact Helena Falvey 085 78 78 039 or 066 71 42648 or call into KDYS in the Latin Quarter, Castleisland for an application form.
There is a small charge of €2 per player.
Rubber Studs Only
Only rubber studs will be allowed on astro turf pitch so this is included for both players and coaches.
Applications must be received by Monday 8th of July by 5pm.
The KEY Service is funded by the Ireland EU Structural and Investment Fund and the European Social Fund through the Irish Youth Justice Service.
This year, there's a new venue and new one-evening schedule and a new Garda at the helm.
The event was founded by Sgt. John O'Mahony in 2003 with the enthusiastic advice and support of the late Georgie O'Callaghan.This summer's blitz will be held on the recently opened Georgie O'Callaghan Park.
You can contact The Maine Valley Post on…Anyone in The Maine Valley Post catchment area who would like to send us news and captioned photographs for inclusion can send them to: jreidy@mainevalleypost.com 
Queries about advertising and any other matters regarding The Maine Valley Post can also be sent to that address or just ring: 087 23 59 467.
Please Note: A click on any of our adverts will reveal all you need to know about what our advertisers need to tell you.
Copyright Notice: The images and text which appear on The Maine Valley Post site remain the exclusive property of John Reidy, (unless stated otherwise) and are protected under International Copyright laws. Images or text may not be reproduced, copied, transmitted or manipulated without the written permission of the author, John Reidy, in this instance. Use of any image as the basis for another photographic concept or illustration (digital, artist rendering or alike) is a violation of International Copyright laws. All images are copyrighted by John Reidy 2018.