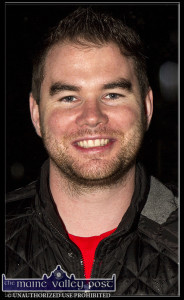 Castleisland AFC Juvenile Registration Night
Castleisland AFC will be holding a juvenile registration session for the coming season on this Wednesday evening 7th August 2019 from 7pm – 8:30pm at Castleisland Community Centre.
Registration ages and fees are fees: U-10 – U-16 €50; U-6 – U-9 €30.
Any new players will need a copy of their birth certificate on the night.
This registration evening is for both boys and girls.
Teams for the coming season will be decided on based on the numbers registered.
Coaches / Managers Wanted
We are also looking for managers, coaches and helpers for the coming season and any parent wishing to help out please let us know on the night.
Helping out is a great way to contribute to the club's development and you do not necessarily need to know anything about soccer. Any necessary training will be arranged.
Castleisland AFC Last Man Standing
With the Premier League Season kicking off Friday night we are back with our annual last man standing competition. Entries cost €10 and the winner gets €400. Entry deadline is August 9th at 6pm.
Entries can be made with any committee member or by messaging the Castleisland AFC Facebook page.
Fantasy Football Fans

For any of you Fantasy Football players out there we have set up a 'just for fun league' on the Fantasy Football website. To join the league simply enter League code: 7f0brs
B Team Mangement Under Construction

We are currently in the process of putting together a management team for the upcoming B team season.
If you are interested in helping out please contact the Castleisland AFC Facebook page.
Contact The  Maine Valley Post on: 087 23 59 467 / jreidy@mainevalleypost.com 
The Maine Valley Post is the sole Copyright holder for all site content.