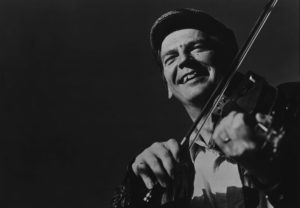 Scullys Fest will officially kick off on this Thursday evening August 8th at 7pm with the opening of the Áit Art Exhibition in the Newmarket Motors upper show room.
By: Éilis Hourigan, PRO
The festival is primarily a traditional music event which began in 2004 as a way to celebrate the open music session that has been running in Scully's Bar since 1974.
The Monday night session began when local musicians decided to meet regularly to share and practice their music.
Over the years a unique repertoire of local music has flourished  and tunes from players like Timmy O'Connor and John Walsh have been popularised by Jackie Daly and others and are now standards in Irish traditional music.
The festival is an effort to strengthen that local music and raise an awareness of the unique rich culture of the area.
Five Day Festival
The festival is five days long and runs from Thursday August 8th to Monday August 12th.
It consists  of daily and nightly open sessions around town led by well know Sliabh Luachra musicians from around Munster.
The family day in Scully's on the Sunday starts off at 2pm, plenty activities for children and live music being played in the bar all day long.
Cranitch and Daly Return
Matt Cranitch and Jackie Daly will be back to play in Scully's Bar on the Monday at 5pm.
This concert last year was one of the festival highlights.
An Glaoch @ Glash, a gala concert featuring some of the best of Sliabh Luachra musicians and headlined by fiddler Kevin Burke will be held on Saturday 10th of August, 8:30pm sharp in Glash School with tickets on sale at tickets €15 each.
Special Guest Muireann
Another very popular night is the Rambling House hosted by local playwright Mike Guerin.
This is an evening of music, song and the spoken word.
Special guest this year is musician and singer Muireann Nic Amhlaoibh on Friday 9th of August, 8:30pm. in Dan's Bar.
The full program of events can be found on www.scullysfest.com