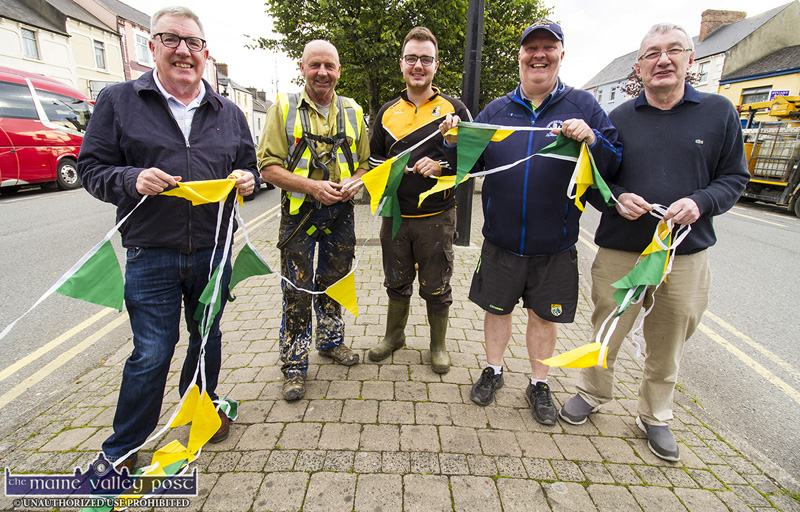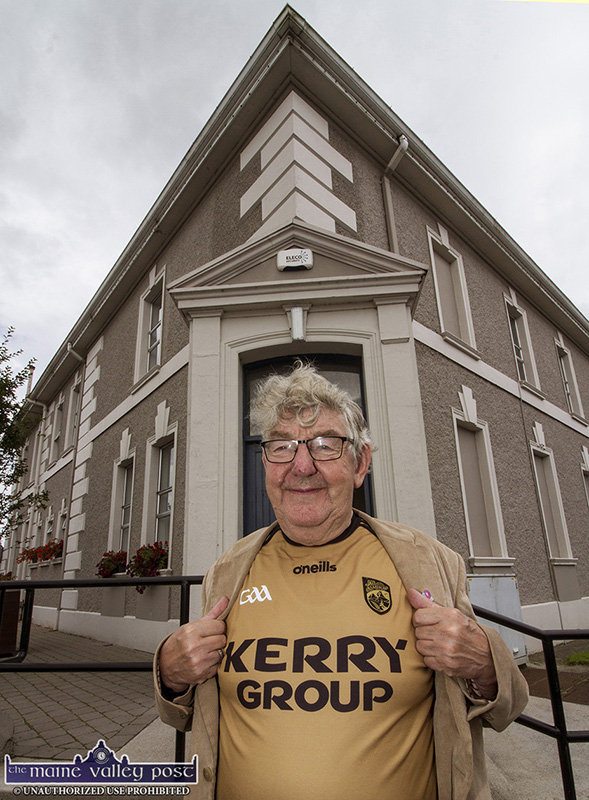 Kieran Donnaghy has goaded the county into bathing itself in green and gold and getting behind the Kerry senior football team.
"Let's go people of Kerry, get them flags out your window, in the garden, on your car. Let's show our boys that we are backing them," said the Austin Stacks 'Star' who did more than his share to keep the fire of Kerry football flaming in his day.
Cover in Green and Gold
"Disappointed with the colour driving around for the last week. Let's cover the county for once in green and gold," he posted.
In an effort to show the team just what it means to the people of 'The Kingdom' to have representatives in Croke Park on the greatest day in the Gaelic football calendar, 'Star' took to social media in his quest.
Bunting on the Wide Street
In Castleisland on Friday evening a team of locals folded out what seemed like thousands of miles of green and gold bunting to span our famous wide street and create the atmosphere needed to inspire and support our boys on Sunday.
In case there are people who fear this undoubtedly great Dublin team, remember or look up how a young team from Kerry shredded an equally powerful and all conquering Dublin team in 1975.
The Kerryman Profile from 1975
I remember a profile in The Kerryman at the time on both goalkeepers. Paddy Cullen the Dublin keeper was pictured with his hands up and a 'With These Hands' caption.
Reporter, John Barry  told the readers that Kerry's 'keeper, Paudie O'Mahony had kept a clean sheet throughout the 1975 championship and added a note of comfort by telling us that Cullen had already picked the ball from his net a total of ten times that year.
An Incredible Final
In that incredible final – which I thumbed to with my friend Con Brosnan from Killarney Road, Paudie O'Mahony maintained his clean record while Paddy Cullen had to look back twice courtesy of the late John Egan and Ger O'Driscoll.
The banner headline on The Kerryman's sports coverage for the final read: D-Day for the Kingdom.
We hit the road to Dublin on the Saturday with great hope. We had the added bonus that Charlie Nelligan was in goals for the Kerry minors in their final against Tyrone and they set the tone for a great day for Kerry.
Good Luck to Kerry
We carried the stories of our older neighbours who remembered 1955 and they warned us that the team of our time was too young. Now, doesn't that have a familiar ring to it in this year of 2019.
The more things change….. Good Luck to Kerry on Sunday.