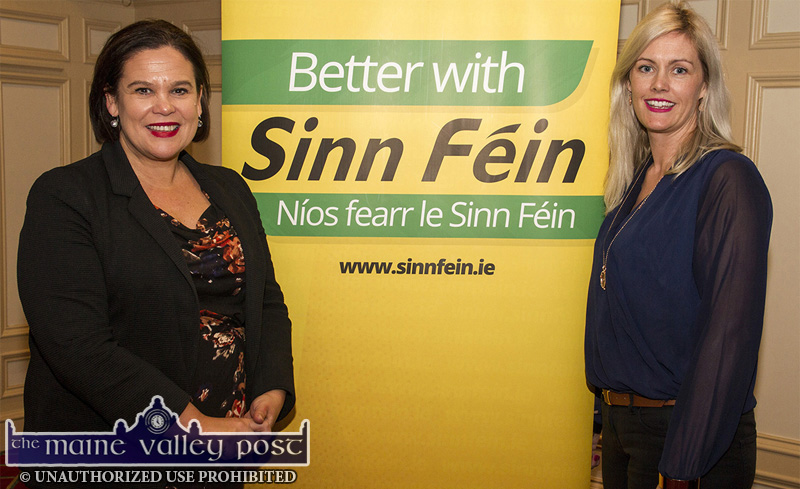 In a second political thunderbolt in just over three months, Cllr Toireasa Ferris has announced that she has decided to 'step back completely' from politics to try and recharge her batteries.
"I guess 16 hard years has resulted in burn-out," Cllr. Ferris wrote in a message to friends and supporters last evening.
One Hundred Percent
"Thank you so much for all your help and support and I hope to give the same to whoever you decide to replace me with.
"I have a girl going into secondary school and if I can't give the job I was elected to do one hundred percent I see no point in trying to do it with anything less." said Cllr. Ferris.
Career in Politics
"I'm not ruling out a return to politics at a later date as I've learned never to rule any possibility in or out.
"I remember saying in a media interview that I'd never even consider a career in politics and I found myself sitting in the Kerry County Council chamber less than five years later,"
Cllr. Ferris was co-opted into the Kerry County Council seat held by her father, Martin Ferris, TD when the move against the dual, councillor / TD mandate was signed into law in 2003.
Tipped for Dáil Éireann
She retained that seat in all subsequent elections and was strongly tipped to take her father's Dáil seat at the next general election as one of the young, rising stars of Sinn Féin.
However, she caused something of a shock in local and national political circles when she announced at a post local and European elections meeting in Kerins O'Rahilly GAA Club centre in Tralee last June that she was withdrawing her candidature for personal reasons.