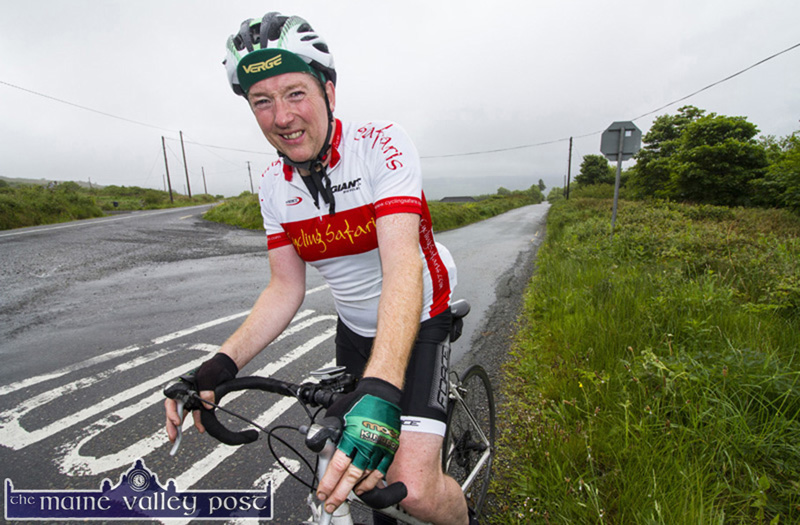 Castleisland native, Tralee resident, Tommy Sheehy has just returned from his third tour of the French Alps in last six years.
He was part of a group of ten all male riders The other nine are all based in the Dublin region.
From Grenoble and Back
"We started our tour in Grenoble and rode four days covering 445 kilometres and climbing just short of 10,000 metres in height," said Tommy.
"Because of the time of year we got fresh snow up the high peaks and we were forced to re route some days and lost over 3000 Metres climbing as we had to come down to lower ground because of the conditions.
Tour De France Towns
"We went through the usual towns of the Tour De France including Bourg, Briancon, Gap and back to Grenoble.
On the way we climbed iconic mountains such as: Alpe d'Huez; Col d'Izoard; Col Laurantet and came within four kilometres of the top of Col du Galibier before being forced back down due to the weather conditions.
Mixed Weather Conditions
"The first three days were dry and often sunny and final day we rode through rain.
This was my ninth year going on tour abroad and the Enable Ireland fundraising total has hit the €90,000 mark.
"We would be hoping in Enable Ireland Kerry services to top the magical €100,000 total next year please God and with the help of the generosity of the people of Kerry.
"I collect in Garvey's SuperValu in Castleisland every year and the response to us is always very good," said Tommy in conclusion.
To find out more about Tommy Sheehy's charity, Enable Ireland services just Click on the link here: https://www.enableireland.ie/services/service-centres/kerry-adult-services