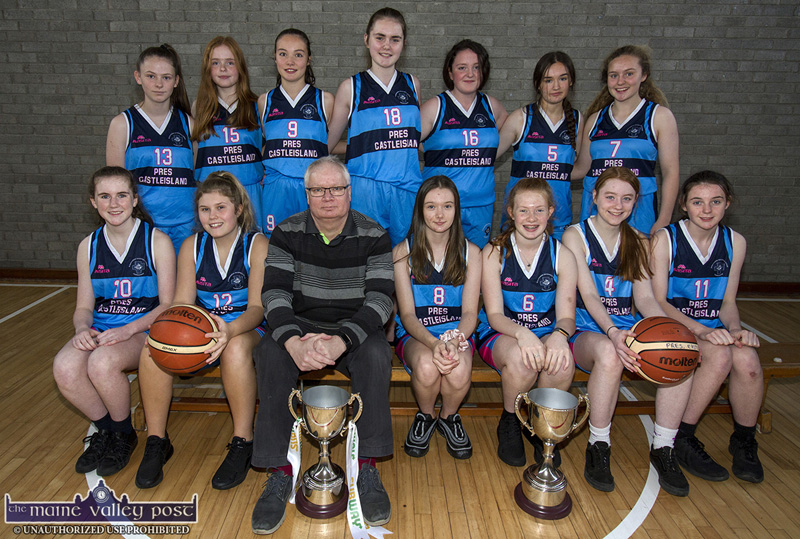 When John Enright, basketball coach at Presentation Secondary School Castleisland, was planning the year ahead for the various teams under his guidance, he certainly hadn't bargained for a trip to Croatia for his charges.
That is until he received the wonderful news recently that, as reigning 2019 All-Ireland U-14 Schools Basketball champions his current Pres team was granted an automatic invitation to the shores of the Adriatic Sea.
International Schools Federation Cup
The team will represent Ireland at the inaugural International Schools Federation World Schools U-15 Basketball Cup in Zadar, Croatia in March 2020.
Excitement is growing amongst the basketballers at the thoughts of representing their school and their country and no doubt it will reach fever pitch by March.
Fundraising Campaign
Thoughts have now turned to the serious matter of fundraising as all costs, including flights will have to be met by those participating.
Given the community spirit in Castleisland, the girls are hopeful of great support which will make the cost burden easier to manage.
Commenting on the big news, school Principal, Katherina Broderick, said she was delighted for all associated with the team.
Reward for Commitment
"It was just reward for the commitment of the girls to basketball in Presentation Castleisland, which is the most successful school in Ireland with 27 All-Ireland titles," said Ms. Broderick.
The aforementioned coach, John Enright has been instrumental in bringing that total of All-Ireland titles to the school since the late 1980s.
He has a record that would be hard to equal by any school basketball coach anywhere and, signs on, the school is up there among the leaders in Ireland in the titles won stakes.