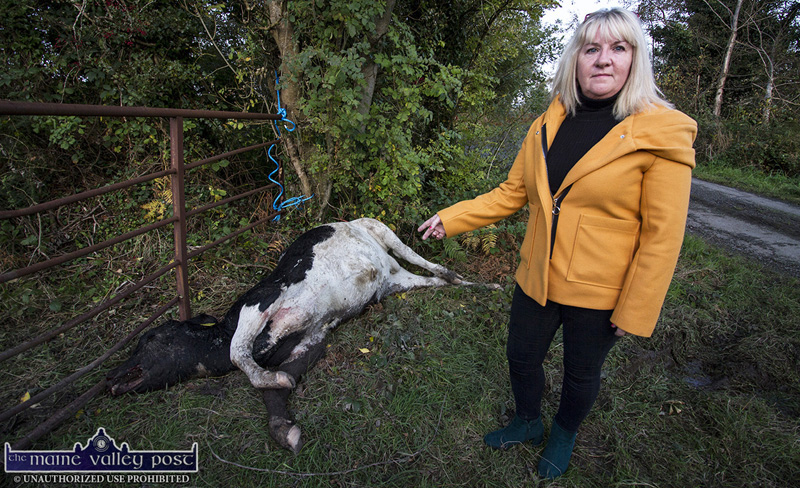 A recent funding issue stand-off between the Department of Agriculture, Food and the Marine and the Animals Collectors' Association has left parts of rural Ireland blighted with farm animal carcasses.
One such case on an isolated bohereen in a townland between Currow and Castleisland is causing concern on health grounds to local residents there.
Collectors Under Pressure
"That could well be typical of what's happening around the country at present because the 'factories' are under pressure to keep going at the moment," said one local farmer.
But there could be much worse than that because farmers are not going to let a carcass of an animal rot on their lands and draw disease, wild animals and local dogs onto their property.
Spread of Disease
In cases like that a farmer would have to resort to burying the animal somewhere on the land to halt the spread of disease from the carcass.
That's a hazzard that would be spread then by foxes and rats if the carcass is left unattended for too long.
Outside a Farm Gate
The carcass of the bull calf which is tagged, is lying outside a farm gate on the side of the road in the Parknamollogue area of Currow, is now swollen and beginning to stink and that is a cause of worry to the residents of the area.
The narrow, scenic road is often used for walking or jogging and locals have expressed their concerns over possible health issues with the worsening situation there.