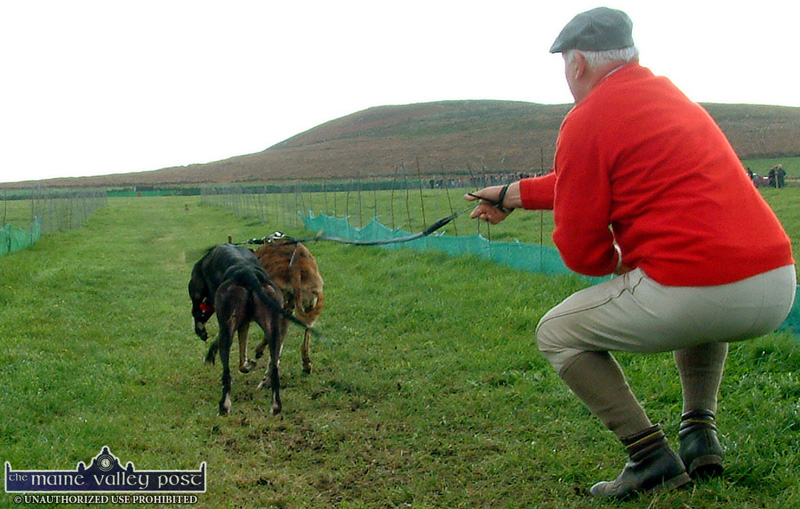 A statement just in from Deputy Danny Healy Rae which he wishes to have published in response to a deal between and the Irish Coursing Club and Minister Madigan which will allow greyhound coursing to resume immediately.
Agreement Reached
"I am delighted that greyhound coursing can resume right away following an agreement which has been reached between the Minister for Culture, Heritage and the Gaeltacht, Josepha Madigan, TD and her department officials and the Irish Coursing Club.
Long Running Saga
" I am glad that this long running saga is over and greyhound coursing can start again.
"I want to take this opportunity to thank the Irish Coursing Club Committee and everyone else who worked so hard to resolve this dispute," said Deputy Healy Rae.
Ban Taken off the Table
The ink wasn't dry on the piece above when Deputy Michael Healy Rae rang to express his satisfaction that the matter of the coursing ban had been taken off the proverbial table.
"In fairness, I have been hammering away on this issues since it was first mooted and Danny and myself are not alone in this," said Deputy Michael.
"'Tis one thing for us to make a stand for the people of rural Ireland – the people we represent to the best of our ability – but when the people stand behind us – man woman and child – 'tis then we can get things done.
People Stood Up
"In this instance the people of the countryside came out and stood up for themselves and were counted.
"The people saw this as yet another bureaucratic blow to the culture and ways of rural Ireland and they decided to call a halt to it there and then. I'm delighted 'tis over for all the people involved in the greyhound industry throughout the country," Deputy Michael concluded.