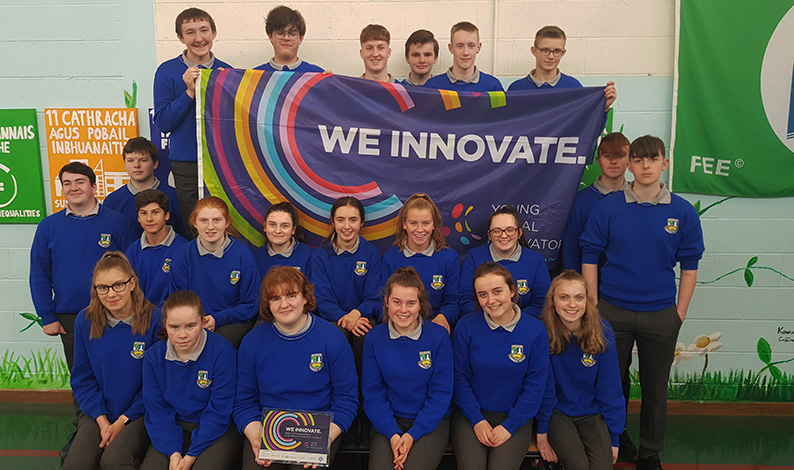 Castleisland Community College was granted the Young Social Innovator's Schools of Excellence Award.
"The award recognises the resilience and commitment of the students, staff and management to social innovation, education and to building a fairer, inclusive and more equal world," explained teacher mentor, Doreen Killington.
National Award Winners
"Transition Year students take part in the Young Social Innovator's competition every year and they have won a national award for the last two years.
"The Fairtraders won in 2018 for making Castleisland a Fairtrade Town.
"They were then asked to participate in the Young Social Innovator's programme which seeks to progress projects of a high standard by working with specialists from various fields, e.g. marketing, sales, PR and communications.
Global Entrepreneurship
"This resulted in them being shortlisted to represent Ireland for the international Sage competition for global entrepreneurship.
"The Global Gang won this year with their project which focused on how we can combat climate change in our day to day lives e.g. buying Forest Stewardship Council (FSC) products such as paper and wood, recycling and planting pollinator friendly plants.
Participation Invited
"They also won a prop award at the regional level of the competition and they have now been invited this year to participate in the Young Social Innovator's Elevate programme to progress the project further," Ms. Killington concluded.