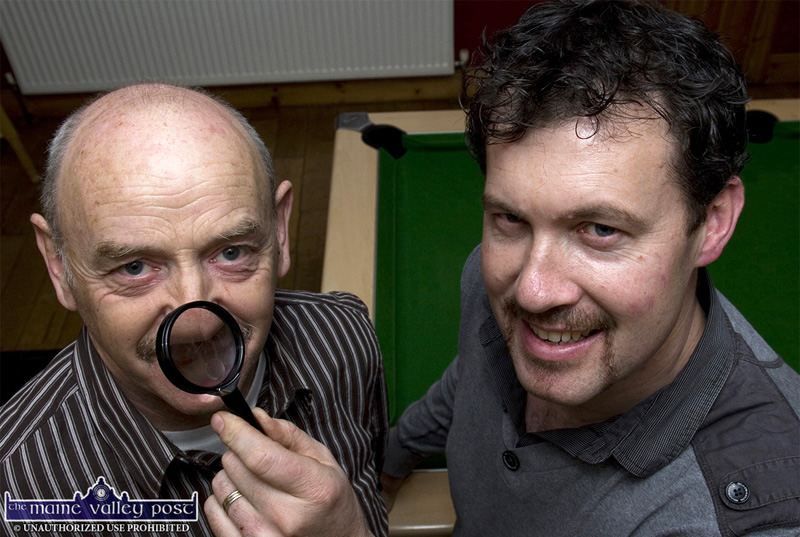 Do you know any men out there willing to do their bit for a great cause while highlighting the importance of men's health at the same time?
Well if so, then cancer support charity Recovery Haven Kerry has the perfect challenge for you!
The Tralee based charity is currently looking to recruit men for its 2019 Movember Challenge, asking them to grow a beard or moustache between now and the end of November ahead of their big shave off at The Rose Hotel, Tralee on November 27th.
160 Men in 2018
Last year, over 160 men across the Kingdom took part in Recovery Haven's inaugural Movember Challenge and raised a staggering €35,000 for the charity.
This year, organisers are hoping to break that record and are now putting the call out to men across the county of Kerry to sign up.
Recovery Haven PR & Marketing officer Marisa Reidy said that the charity is now calling on individuals, businesses, clubs, pubs and other groups across Kerry to come together and support the cause.
Signature Moustache or Beard
The charity would also love to hear from individuals who may have an existing signature moustache or beard that they would be willing to sacrifice for such a good cause!
While a group shave-off is planned for The Rose Hotel on Wednesday, November 27th Marisa insisted that, if it's more convenient, larger groups are also welcome to host their own events at a venue and date of their choice in November.
"We were genuinely bowled over last year by the support we received from the men of Kerry and we are really hoping to go one better this year," Marisa said.
An Annual Need of €180,000
"Recovery Haven needs an average of €180,000 annually to keep our doors open and with no state funding available, we rely fully on fundraising events such as this to reach such a challenging goal. "We believe that the potential of our 2019 Movember Challenge is huge, but as with any fundraising events, we rely fully on the support of the local community to make it happen, so for that reason we would love the men of Kerry to come on board," said Marisa.
Men's Health Issues
As well as raising much needed funds for the vital cancer support service, Marisa explained that the month-long initiative also aims to raise awareness of men's health issues, in particular prostate and testicular cancer.
Anyone wishing to sign up for this year's Movember Challenge is asked to contact Recovery Haven on 0667192122 or email: marisa@recoveryhavenkerry.com to register and secure their sponsorship card.
For more contact Marisa Reidy, PR & Marketing Officer, Recovery Haven Kerry at 066 71 92122 or 086 703 8127