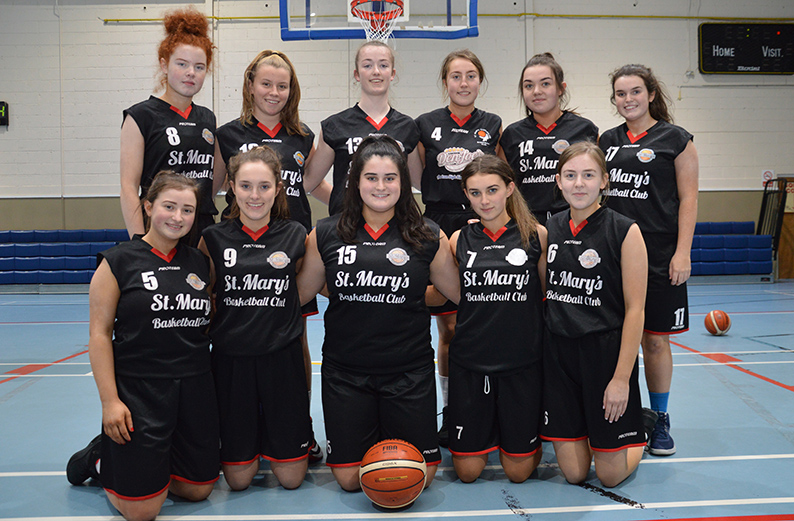 St. Mary's U-18 women were unlucky to lose out on a place in this season's U-18 cup quarter finals.
They travelled to Leiixlip at the weekend where they met Templeogue and Ballincollig in the first rounds of the qualifying tournament.
Secured Semi Final Place
They suffered a loss to a strong Templogue team but went on to take the win over Ballincollig securing a place in Sunday's semi final.
They met St. Colm's of Limerick in the semi final and the sides were well matched. St. Colm's led by a single point at the end of the first and again at the half time interval.
The side were level on 50 points apiece going into the final ten minutes.
Draws and Double Overtime
A tremendous performance by both teams saw the game finish 62 points all in ordinary time, neither side willing to give up as a place in the final ensured a place in the cup quarter final in December.
The sides went to overtime and, again, finished all square on 68 sending them into double overtime. Unfortunately for the Castleisland side St. Colm's took the win by a basket.
The final score was: St. Mary's 72 – St. Colm's 74.
Culloty is Coach-of-the-Month
The U-18 squad was coached by Liam Culloty who was announced on Friday as Basketball Ireland's Women's Division Coach of the Month for October and assistant coach was Aoife Nolan.
Team Tom McCarthy's St. Mary's travel to Limerick on the coming Sunday where they take on Limerick Celtics in St. Munchin's with a tip off time of 3pm.