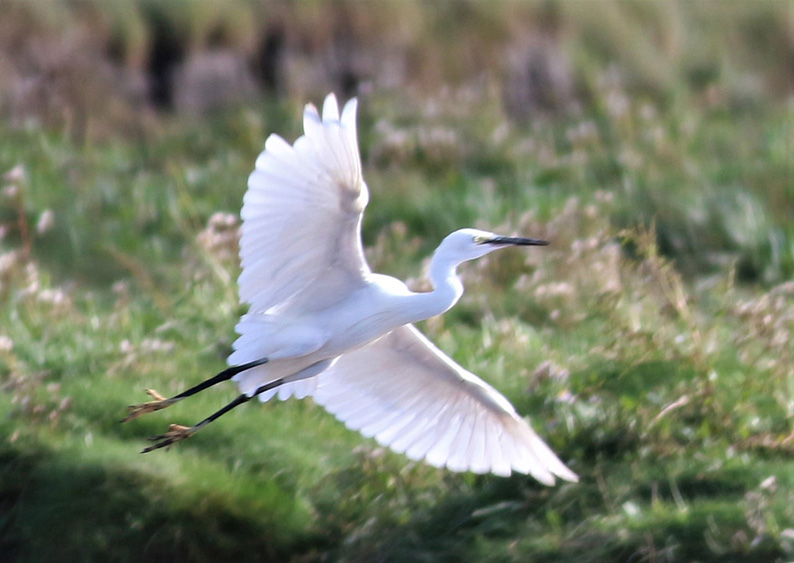 Currow native, Tralee resident, Joni Hartnett is a member of Castleisland Camera Club.
Joni is the eighth member of the club to be included here in our weekly feature on the work of the members.
In her biography, Joni revealed that she has always had a passion for photography and an admiration for the work of other photographers.
Gift of a Camera
"After my recent retirement I was gifted a camera and as a result I am getting some great experience," said Joni.
"Being part of Castleisland Camera Club has been of immense benefit. A lot of tips and encouragement is given, along with commardship and outings which are most beneficial to my learning process.
Focus on Nature
"I love to focus on all things nature, whether its flora, fauna or landscape. If something is aesthetically pleasing to me then I will capture it to the best of my ability.
"I look forward to each season of the year and what it brings to the countryside.
Remarkable Wildlife
"To capture a landscape during different seasons can be amazing in terms of colours and the wildlife is remarkable to see.
"In my opinion the creativity, imagination and an eye for detail are the key factors to making good photographs great," said Joni.
Photographers in Order
The photographers are being featured in the order in which they sent in their images and biographies for inclusion here.
We're including one each week up to the time of the club's annual exhibition and sale of work here in Castleisland which has been set for Saturday, November 30th at the Ivy Leaf Art Centre.
Still to Come…
The following members' photographs will appear in the following order: Mairead O'Keeffe, David Browne, Nora Fealey, Ann Bergin and Fiona Hickey – all will be included before the November 30th deadline.
Copyright Laws
Please be aware that the photographers being featured are the copyright holders of the works reproduced on The Maine Valley Post and are covered by existing copyright laws.