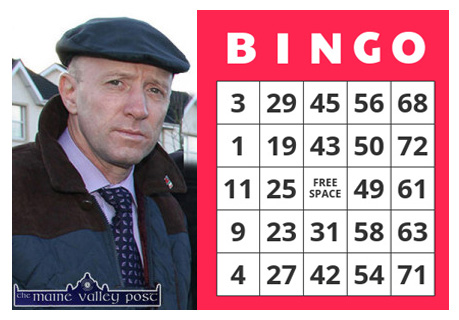 The Gaming & Lotteries Bill 2019 is to go before Dáil Éireann in the coming days.
Michael Healy Rae TD has issued a statement in which he expresses a belief that the bill will have a devastating effect on the game of bingo in Ireland.
An Important Activity
"Bingo is a very important activity in County Kerry and because of this proposed legislation it will limit the prize money that can be paid out on any single game  to 50% of the takings on that game," said Deputy Healy Rae.
Deputy Healy Rae Opposing Bill
"I'm going to oppose this bill in every way I can.
"I really believe it is going to hurt bingo goers by making it less attractive to play the game and it will hurt the many causes, charities and communities which these bingo sessions are often used to support," he said.