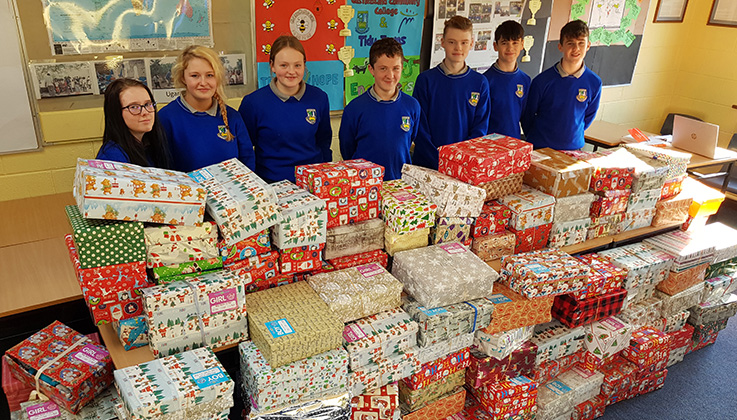 Generosity, heroism and industry abounded among students and teachers at Castleisland Community College as the early spirit of Christmas spread its charms and associated benefits over the past few weeks.
It had students and teachers there participating in the annual Christmas Shoe Box Appeal for Team Hope earlier than ever this year.
Students Instrumental in Success
Transition Year students were, as is now the custom at the college, instrumental in the success of the project.
Again, they made up toys in woodwork class, they wrapped up boxes and they also put together boxes for all the different age groups.
Art and Home Economics classes made soft toys while other students donated made up shoe boxes and some donated money.
€4 Target Per Box
"A total of 144 shoe boxes were collected with designated €4 minimum target per box.
The shoe boxes will be given to children in Eastern Europe. Míle buíochais do gach duine," arsa an múinteoir scoile agus teagascóir, Doreen Killington.