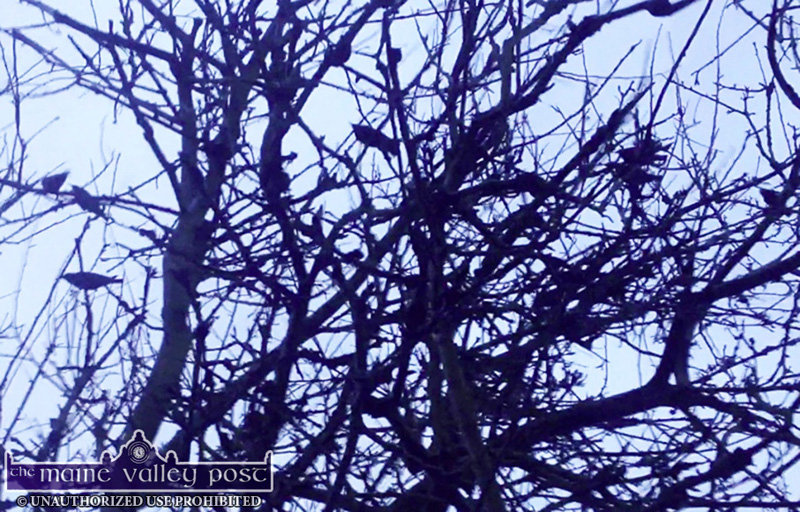 Status Red Upgrade – Wind Warning for Kerry
Storm Atiyah: West to southwest winds veering northwest will reach mean speeds in excess of 80km/h with gusts in excess of 130km/h for a time this evening.
Extreme caution is advised, especially near the coast and on high ground.
Due to a combination of high seas and storm surge there is a possibility of coastal flooding.
Valid: Sunday, December 8th. 2019 from 4pm to 7pm
After a very windy night with frequent heavy showers, westerly winds will be strong and gusty today with gales along coasts. Lowest temperatures of 4 to 7°C.
Very Windy Conditions Today
Storm Atiyah will bring very windy conditions with strong west to southwest winds increasing gale force in the west of the country through the afternoon and into the evening with potentially severe and damaging gusts.
Westerly winds will reach strong gale to storm force on western and southern coasts. There will be frequent blustery showers throughout the day with a risk of hail and thunder.
Strong winds in eastern areas will increase to gale force during the evening as westerly winds veer northwesterly with strong gale to storm force winds continuing on coasts. Highest temperatures of 6 to 8°C.
National Outlook
Continuing very windy on Sunday night with strong to gale force west to northwest winds with some strong gusts. Showers will become isolated overnight. Temperatures will stay between 4 and 7 degrees.
The Sun Will Come Out Tomorrow
Monday will be mainly dry with sunshine developing apart from in the northwest where patchy rain will occur. Strong northwest winds will gradually back southwesterly and moderate. Temperatures will range between 7 and 9 degrees in the afternoon.
Monday night will start mostly dry but rain will spread from the west later and it will become windy again with fresh to strong southerly winds. Temperatures will rise overnight to 10 or 11 degrees by Tuesday morning.
Wet and Windy on Tuesday
It looks like Tuesday will be a wet and windy day, with heavy rain clearing later to blustery showers, possibly with hail or thunder.
Fresh to strong southerly winds will veer westerly as the rain clears. Temperatures early in the day will be between 10 and 13 degrees but they drop quickly during the afternoon with typical values between five and seven degrees.
The showery and blustery weather will continue on Tuesday night. Some showers may turn wintry on higher ground as temperatures fall to two to five degrees.
Outlook for Wednesday
Wednesday is looking cold with further showers and they may be wintry with sleet or hail.
Current indications are that rain will develop on Wednesday night with a slight rise again in temperatures.
The further outlook is for a continuation of the unsettled weather with temperatures around or below normal.
Severe Weather Local Co-ordination Team
The Severe Weather Local Co-ordination Team has met to assess the threat and   is asking members of the public to heed the advice and information provided by Met Éireann.
The Team has asked members of the public to take necessary precautions for high winds including:
Securing items or property which are susceptible to high winds such as hoarding, signage, Christmas lights / decorations, garden furniture, bins, trampolines and other items which are outdoors.
Advice to Motorists and Pedestrians
For motorists and pedestrians out and about on Sunday, please take care on all roads and be mindful of the possibilities of debris, fallen trees and branches or power lines etc.
Exercise caution when out and about  particularly in exposed areas and coastal areas.
Kerry County Council will provide updates and further advisories through the local media and its social media channels as well as a dedicated weather alerts service on its website: www.kerrycoco.ie