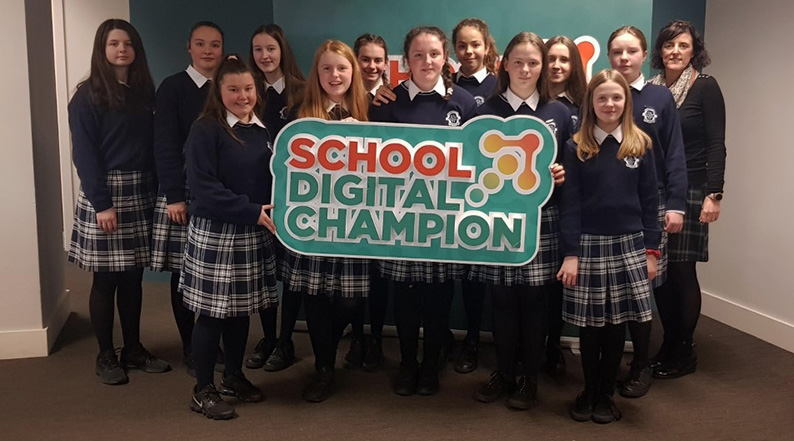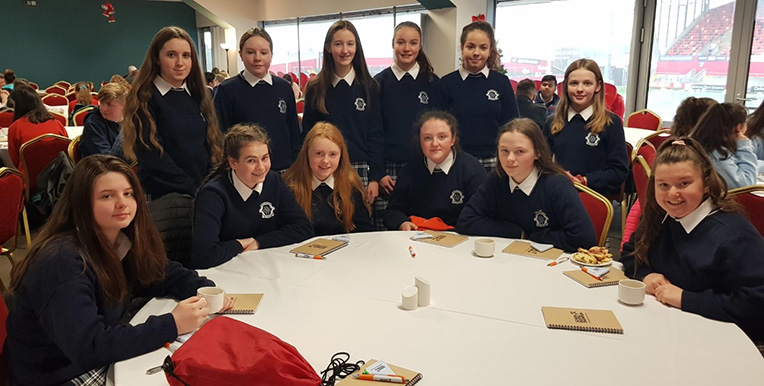 Presentation Secondary School, Castleisland participated recently in the School Digital Champion programme.
The programme promotes digital adoption and encourages the productive use of technology by students.
Now in its fifth year the programme is creating an interest in STEM and developing an aptitude for digital and ICT at all levels in secondary schools.
Second Year of Participation
Presentation Secondary school Castleisland first took part in this programme last year.
It proved so popular that students this year found that it was difficult to select projects from the proposals submitted in September.
Three projects went forward to the programme: the effective use of Microsoft 365; educating students on the dangers of screen time and teaching members of the wider community how to use technology.
Training in Thomond Park
On December 12th second year students attended a training day in Thomond Park along with their teacher Annette Leen.
The workshops included: App development; website design; video editing; developing excellent presentation skills and Infographics.
These skills will help students to complete their projects and the knowledge learned will also be useful to them in the future.
Developing Creativity
"This exciting programme enables students to develop their creativity, critical-thinking and communications skills," said Ms. Leen
"The girls are all very enthusiastic to progress their projects and communicate their findings to a national showcase event in May," she added
After Christmas a further visit to industry is planned as well as a showcase event.
Google Headquarters
In other digital news, two students from 'The Pres' will travel to Google headquarters in Dublin in January to train students from other schools as Safer Internet Day ambassadors.
Cáit O'Mahony and Ava Flaherty are Webwise youth panelists and have been selected to organise events for Safer Internet Day.
They will also organise training for their peers at a national training event.
Safer Internet Day takes place on Tuesday February 11th. 2020.