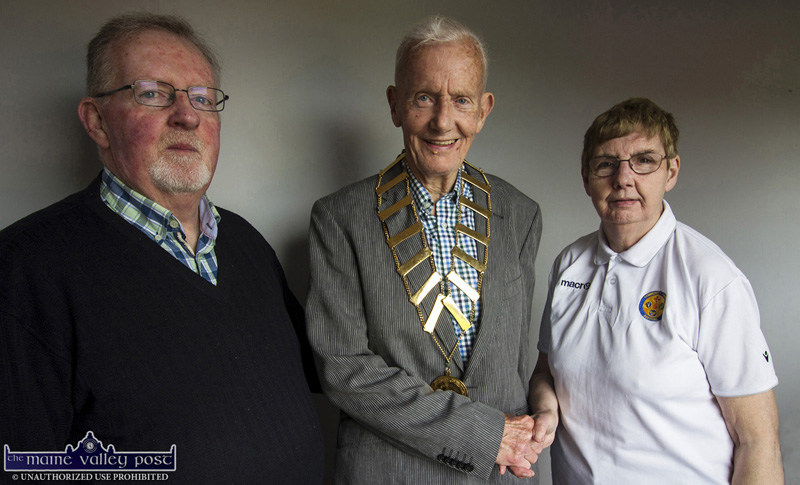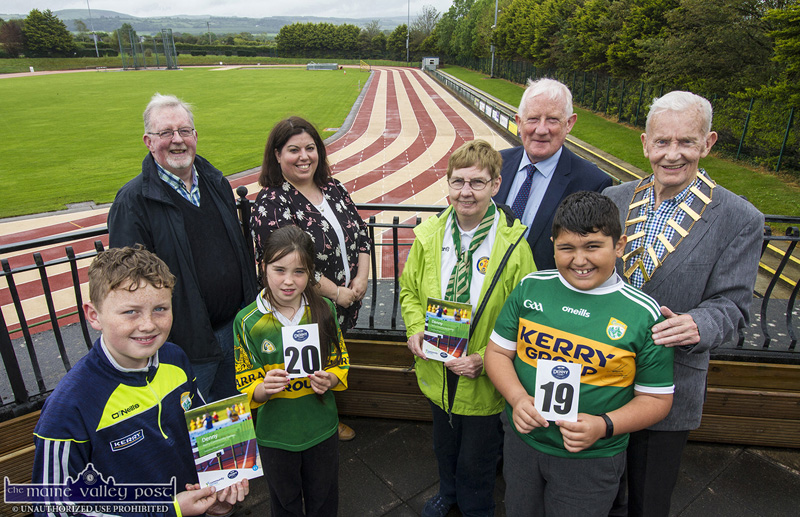 The death has occurred of Christy Murray (82) of St. Brendan's Park, and formerly of Moyderwell, Tralee, Co Kerry.
Peacefully on December 20th. 2019, beloved husband of Sheila, dear father of John, Christo, Ciara and Ronan and brother of Marie, Ina and Sean.
Sadly missed by his loving family, his grandchildren: Paul, Sarah, Alison, Iseult, Aobh, Ríos, Emma, Jack, Maeve, Clodagh, Callum, Daniel, Annabelle and Nina, great grandchildren Jamie and Jordan, son-in-law Gavin, daughters-in-law Xavier, Muireann, and Aideen, relatives and friends.
Rest in Peace
Kerry Community Games Co-Founder
Christy Murray was a co-founder of Kerry Community Games and was nominated for a Golden Volunteer award for his contribution to the games in his native county last year.
He never wanted anything more than an acknowledgement of the genuine efforts of all the children involved, whether they won county, national or just competed locally.
Margaret Culloty, Kerry Community Games secretary, said that he set an outstanding example for all who came after him.
"God he was a great man for anything to do with the Community Games and he'd always like to get the lowdown on anyone who was coming in as an officer to make sure that they'd be good for the organisation," said the straight talking Margaret at the weekend.
"There was something extra special in his handshake the last time we met at the launch of the games finals in Castleisland last summer.
"It was like he knew he wouldn't be back and I'm glad we had that photograph taken," Margaret concluded.
A Constant at Sports Meetings
I had known Christy from covering various sports meetings around the county before I ever darkened the door of the old Kerryman offices up in Clash.
When I did enter by the back door, as a sub or stand-in photographer, it was in around the massive and trundling printing press.
As my eyes were adjusting from the glaring sun outside I saw a smiling face with an extended hand coming towards me.
I had to lip-read the word 'welcome' through the din of whatever was coming off the always rolling presses of those mid 1990s days. It was Christy. It was Christy's way.
May God be good to him.
Funeral Arrangements
Reposing at The Gleasure Funeral Home, Matt Talbot Road, Tralee, V92VK71, on Sunday from 6 pm to 8 pm.
Removal afterwards at 8pm to Our Lady & St. Brendan's Church, Tralee.
Requiem Mass on Monday at 12.30 pm. Interment afterwards in New Rath Cemetery.
Donations in lieu of flowers, if desired, to the Palliative Care Unit, U.H.K. or care of The Gleasure Funeral Home, Tralee,
House strictly private please.
Date Published: Saturday 21st December 2019. Date of Death: Friday 20th December 2019.